A wedding is about the bride and the groom and a celebration of their love. With all our focus on the bride and her accessories, why neglect the man of the hour "Groom"! and his loyal Groomsmen. Let's dedicate this blog to the men in the house. Stylizing them is a little tricky and requires a perfect balance.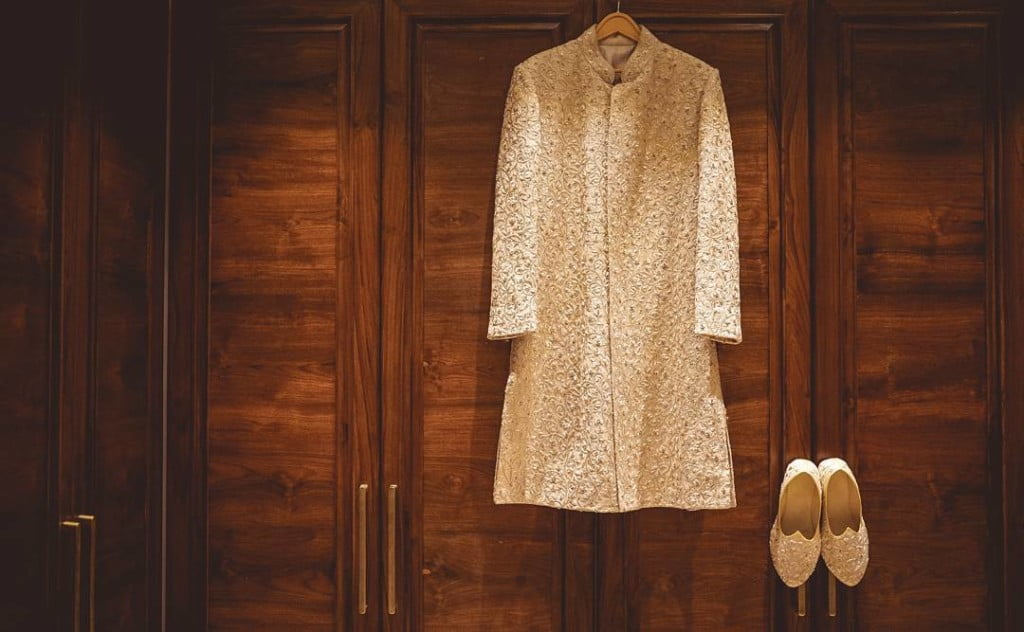 WedAbout is here to help with the list of Fancy accessories for the Groom and the Groomsmen. Read along and thank us later.
1. Dupattas/Shawls
Its a great add-on for those chilly winter weddings. With an option of using either a Dupatta or a Shawl, you can easily rock the party. A shawl will give you the royal look as well as the warmth.
It can be draped around the neck or can be worn on one of the shoulders.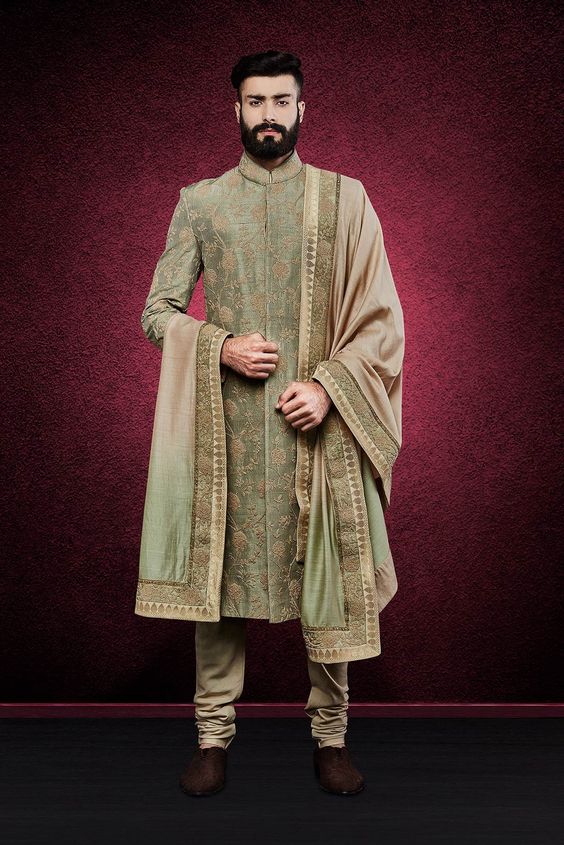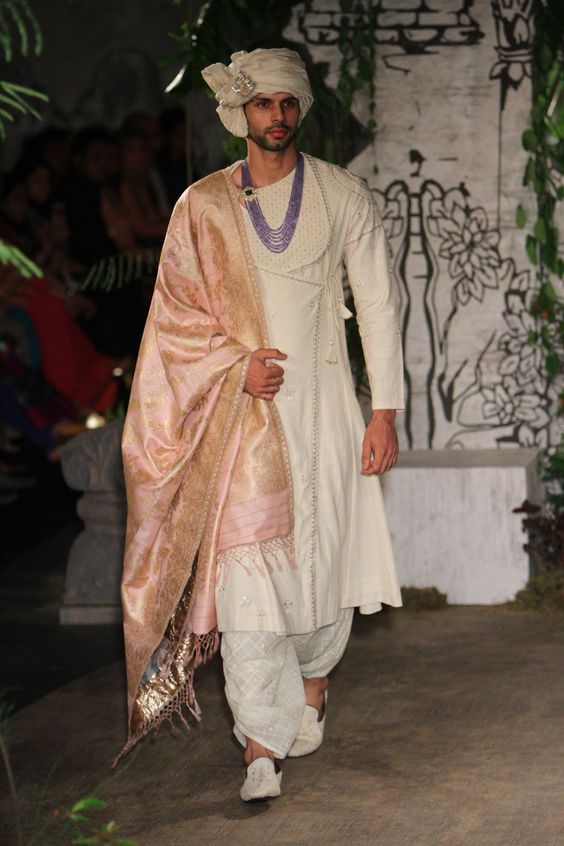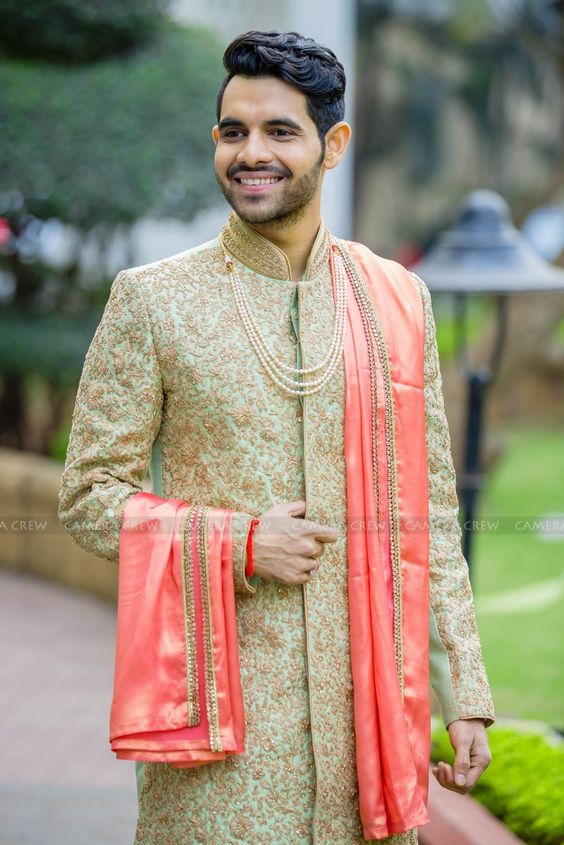 2. Boutonniere

The boutonniere is a floral accessory worn by groomsmen, typically a flower or bud. You can use this on the bachelor party or the big reception. This paired up with a great suit will give you the classy yet stylish look. You can colour coordinate it with your tie and pocket-squares.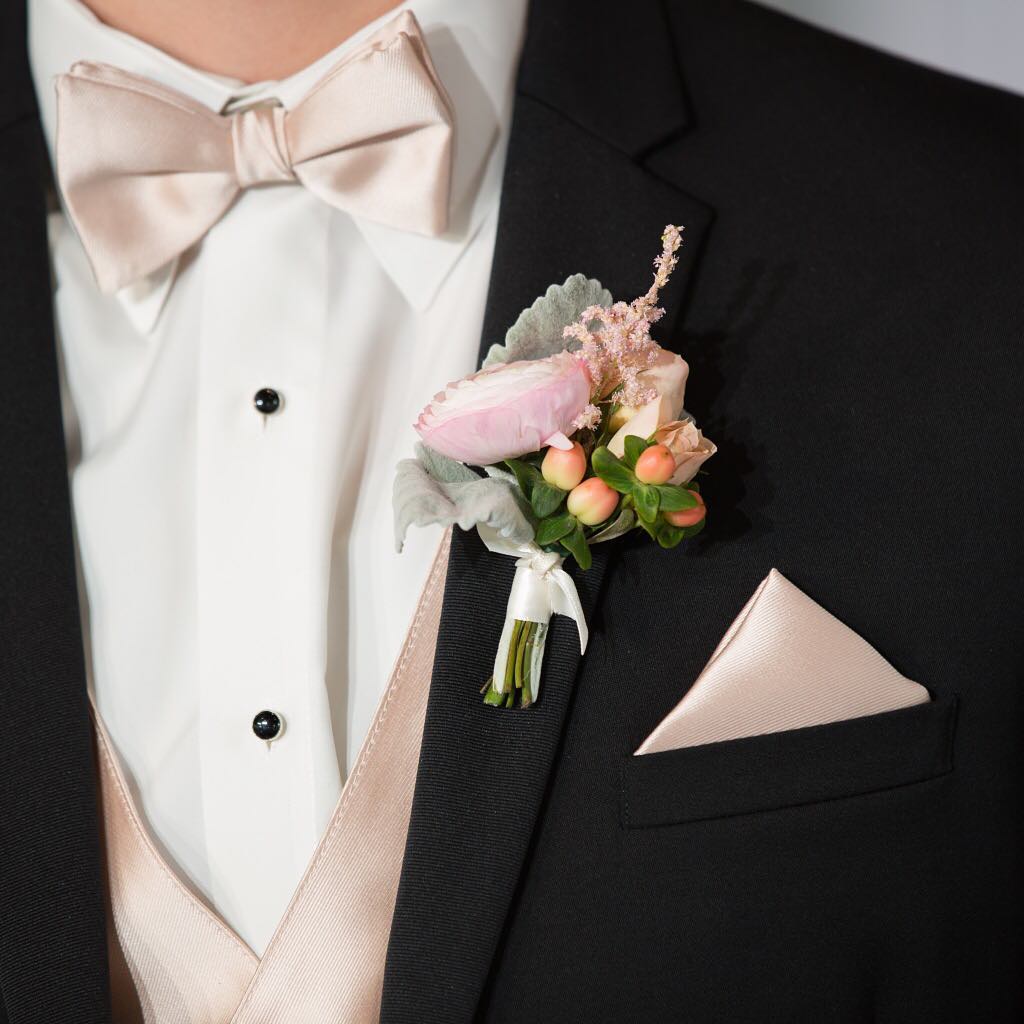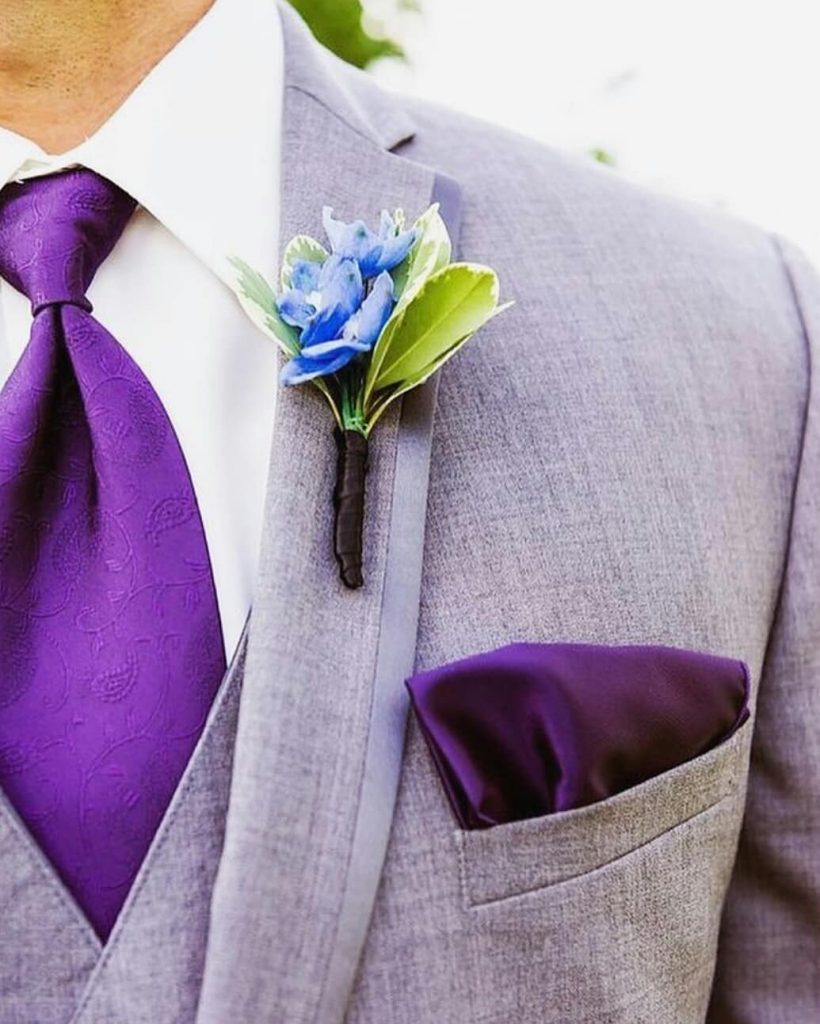 3. Suspenders and Bow-Tie
Another western accessory for the men – the suspenders. It will add a boyish charm to the groomsmen. Personalized cool suspenders are a big hit. Also, Bowties are becoming increasingly popular these days. Try this combo for that stylish western touch to your reception party.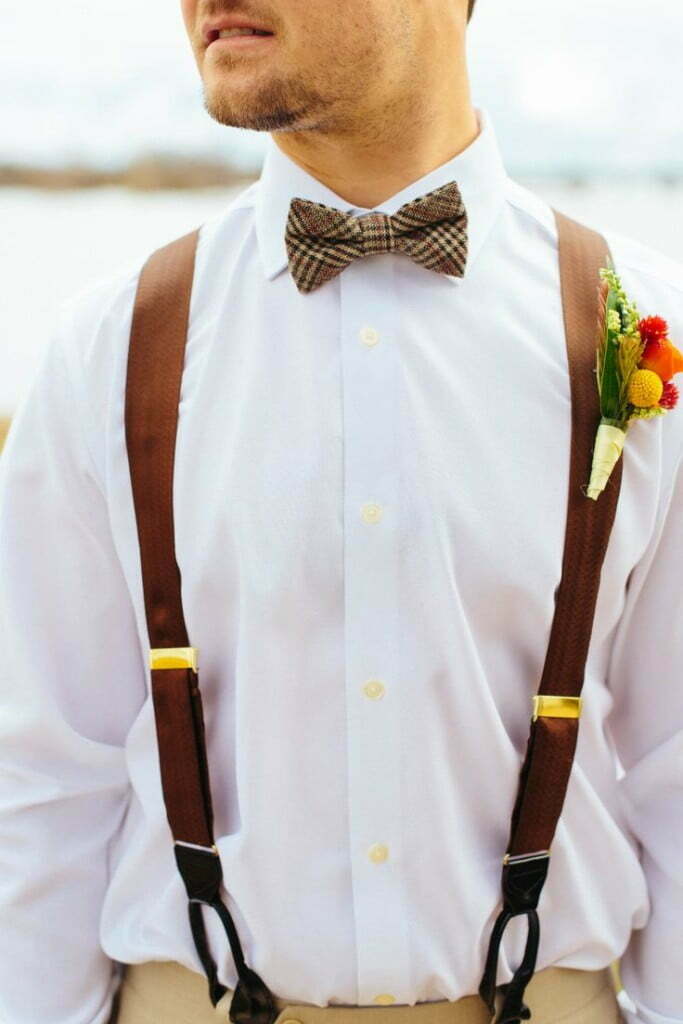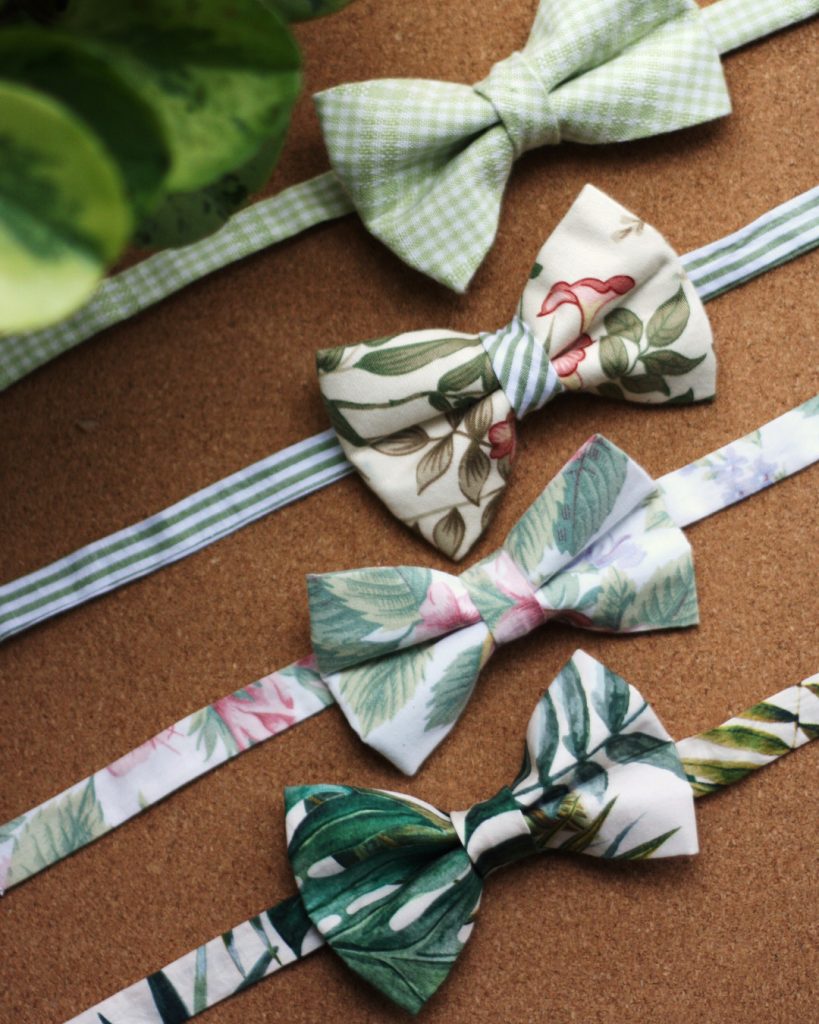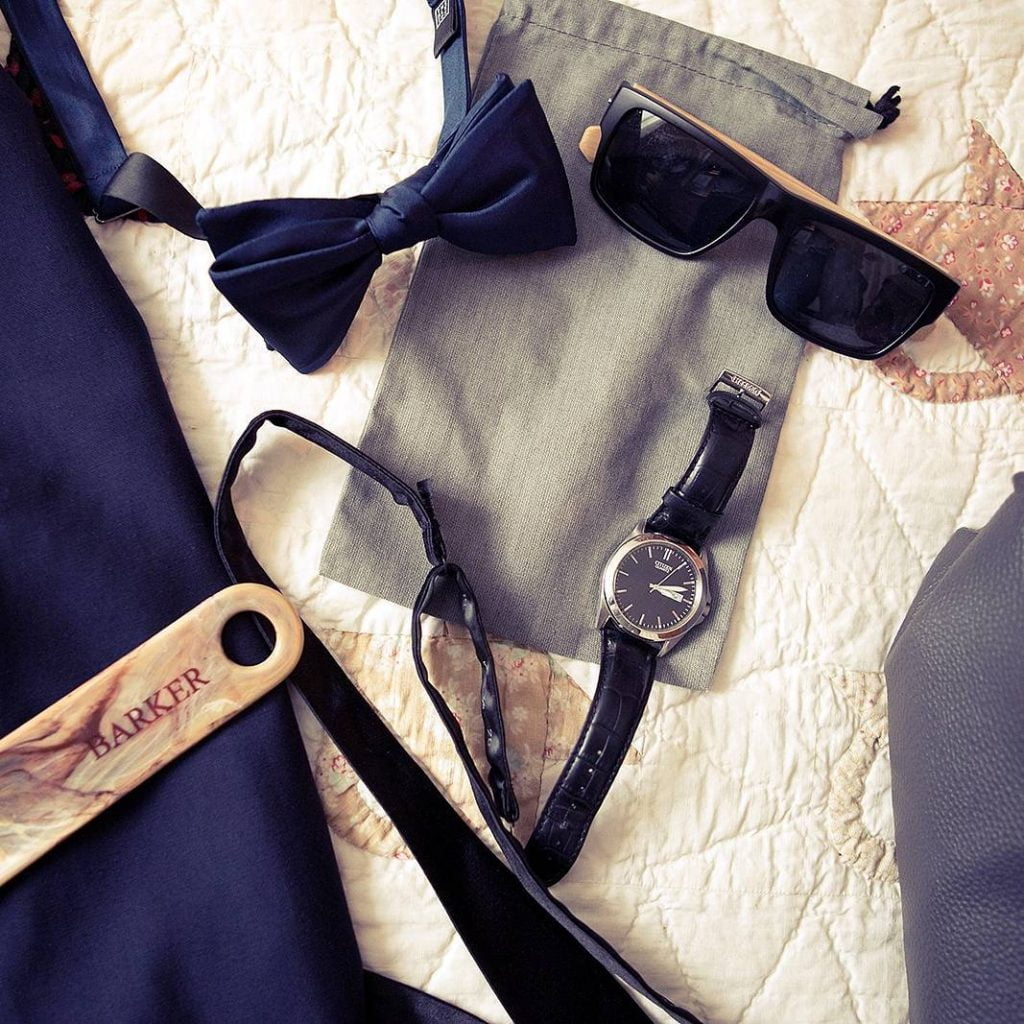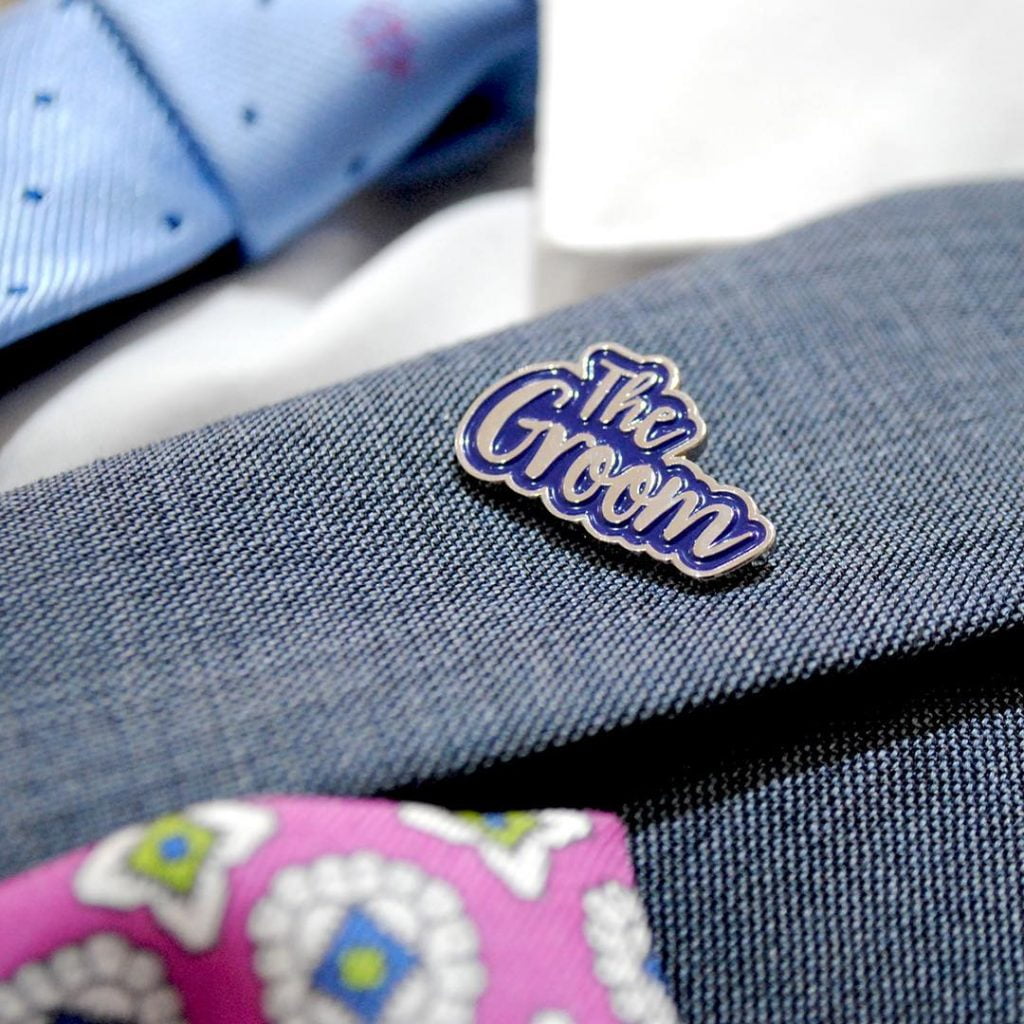 4. Brooch
Brooches make up for a beautiful accessory for Groomsmen and the Groom. It adds the wedding feel to their clothes. It needs to be really subtle for that classy look. You can use pearl or crystal strings for that stylish look.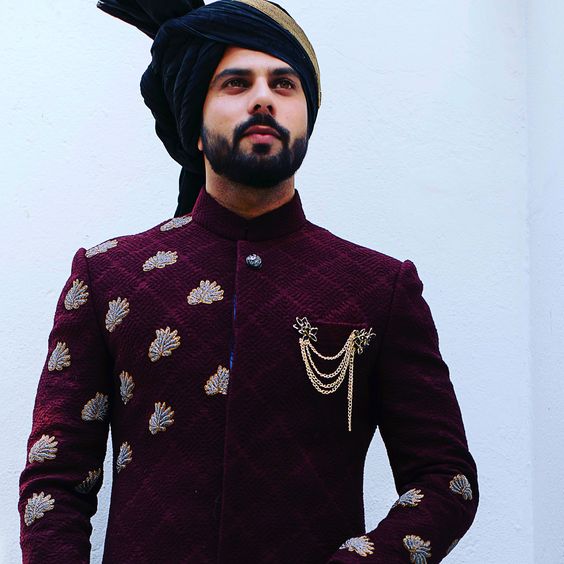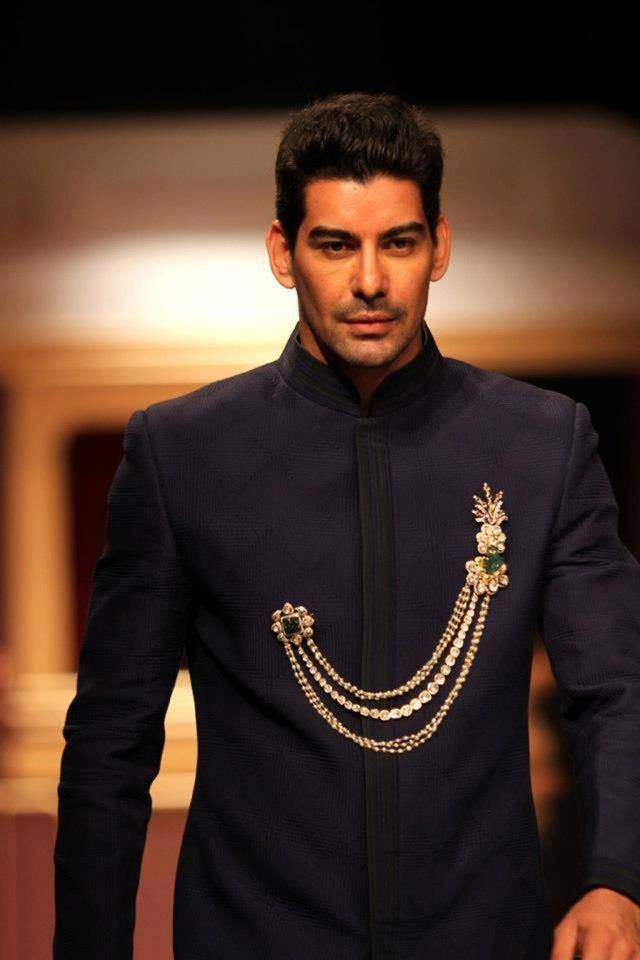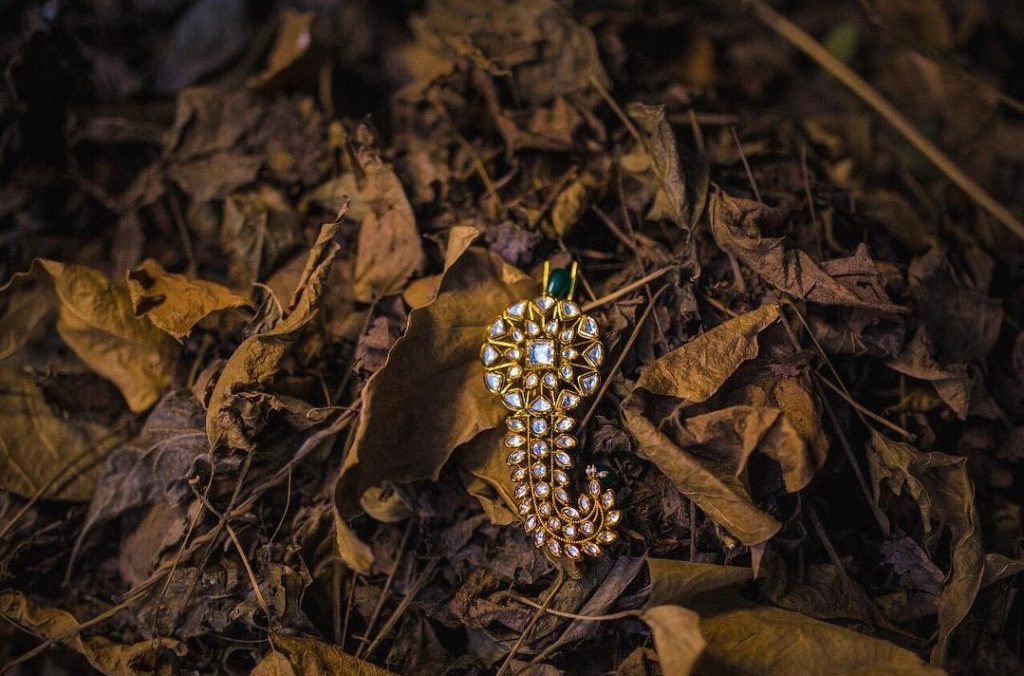 5. Long Malas
You can use this for the Princely effect. This can be tricky but if played out well, will be really awesome. Coordinate it with your sherwani for that traditional look. You can also experiment with kundan or crystal neckpieces along with Pearl strings.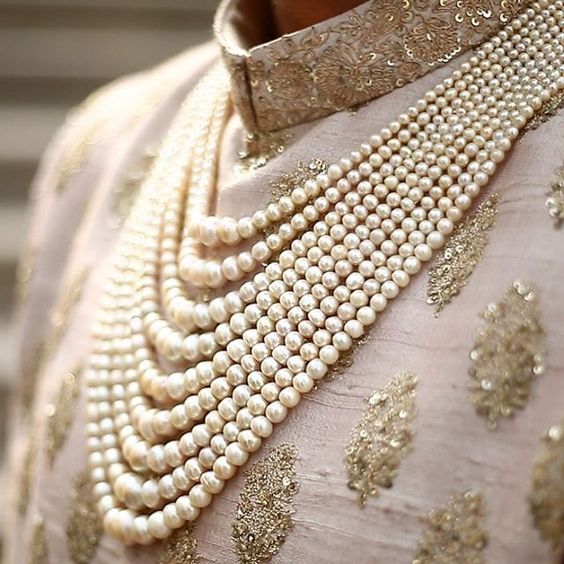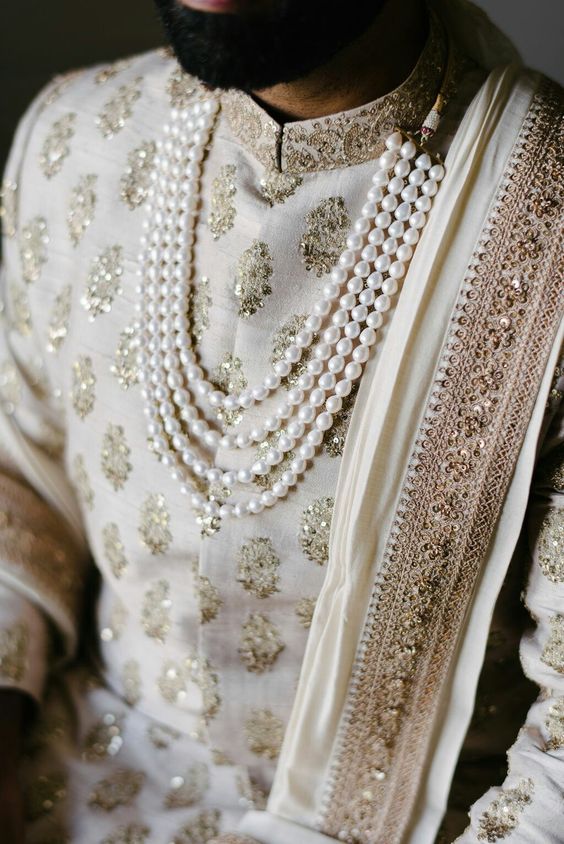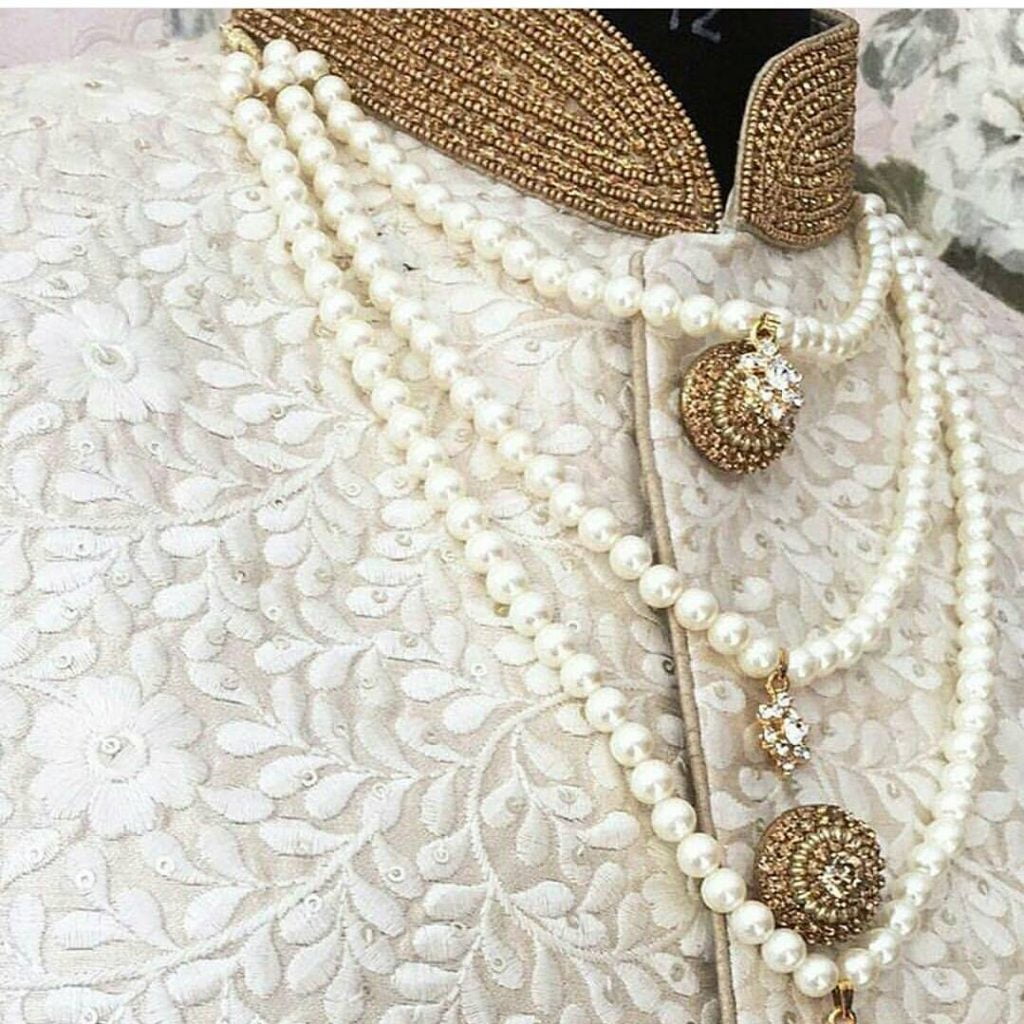 6. Dulhe ka Jootas
One of the most prized possession of the wedding is the Jootas of the Groom. Since the big battle between the sides is about this, this deserves more attention. You have various options available these days for a stylish pair of Jootis. From embroidery to embellished ones, from totally traditional jootis to stylish oxford, Choose your shoes wisely.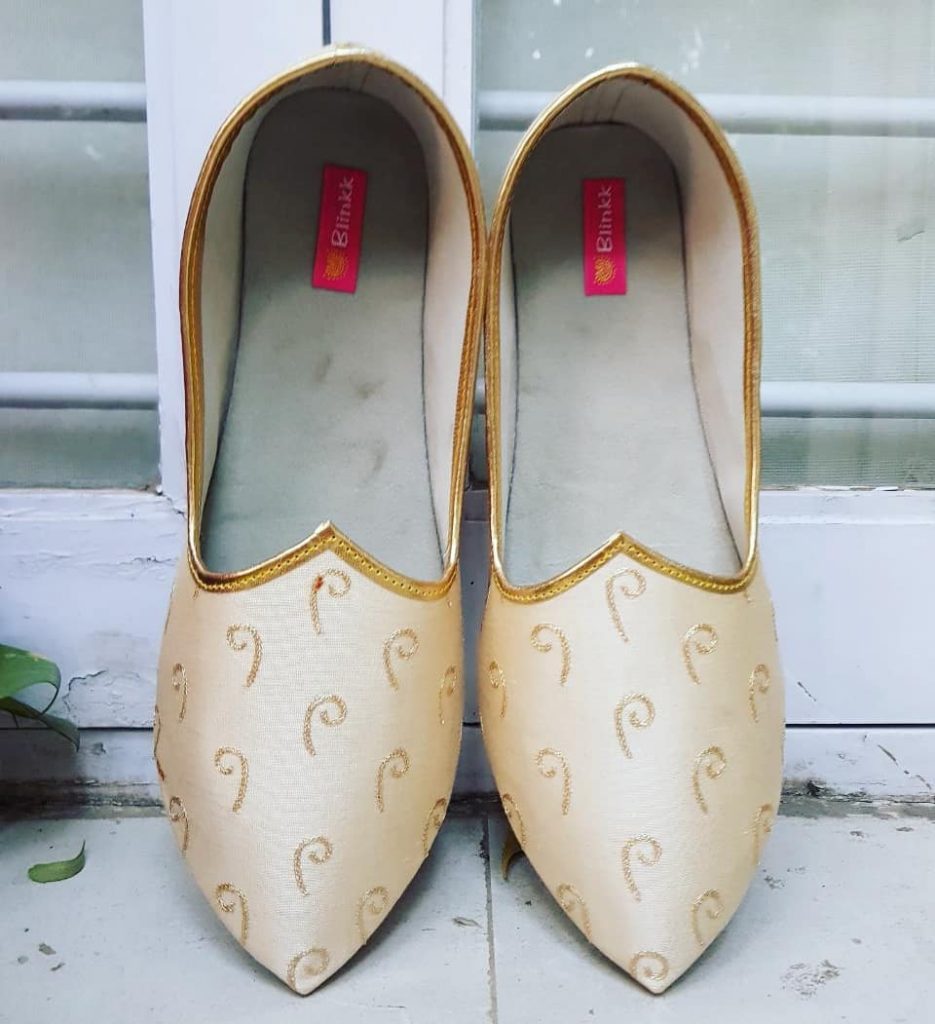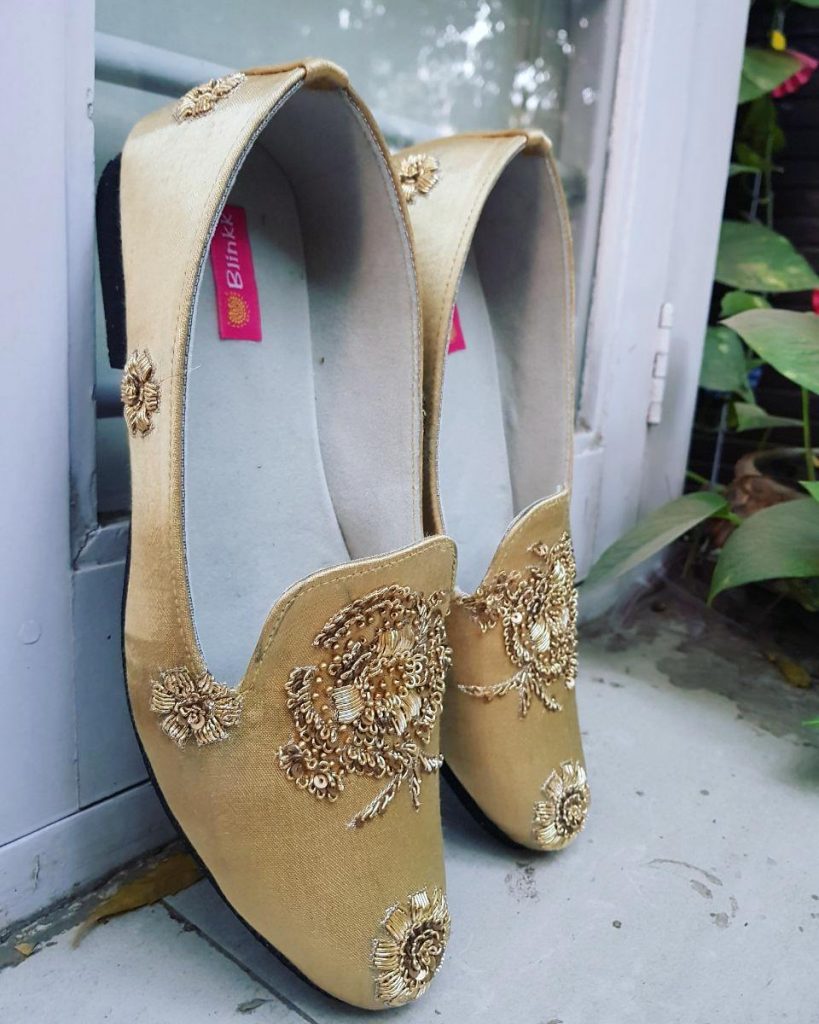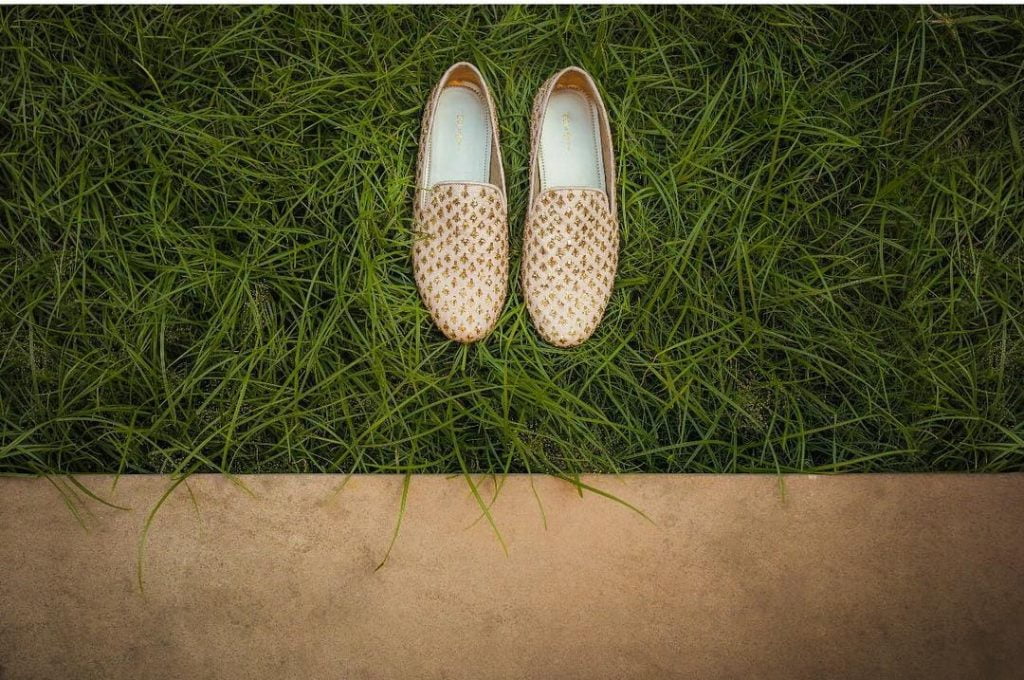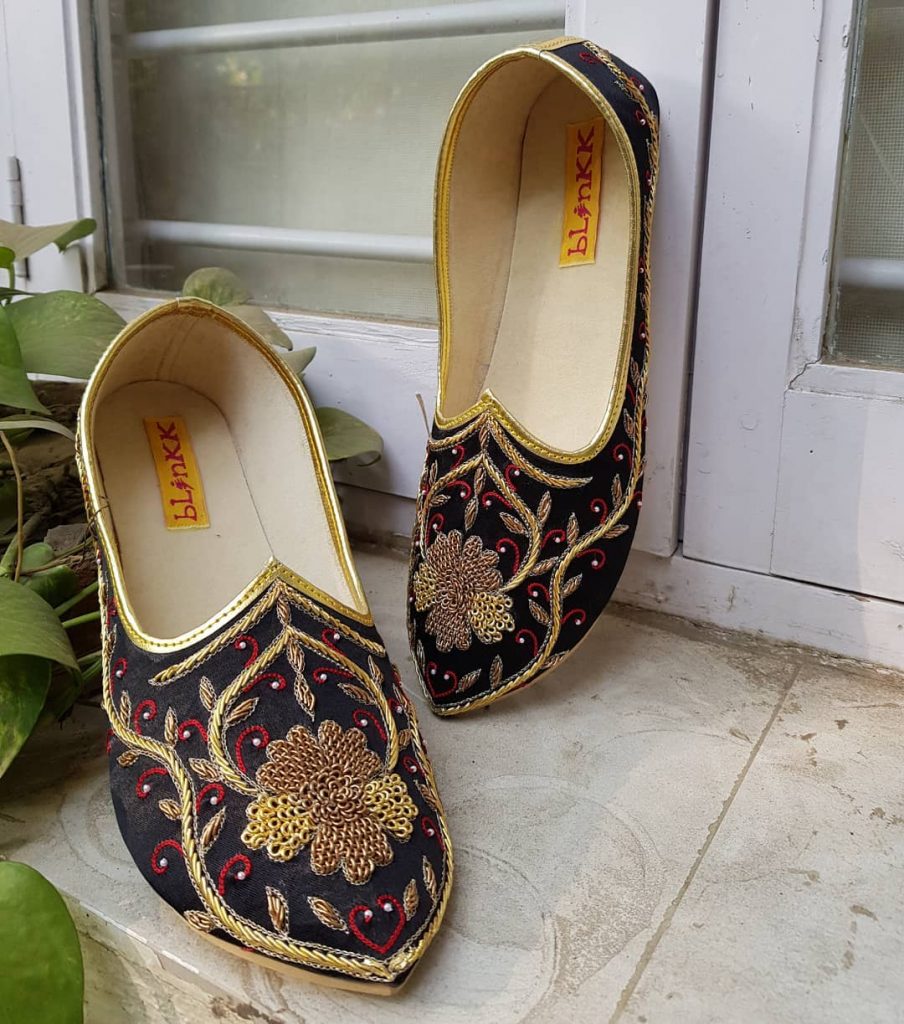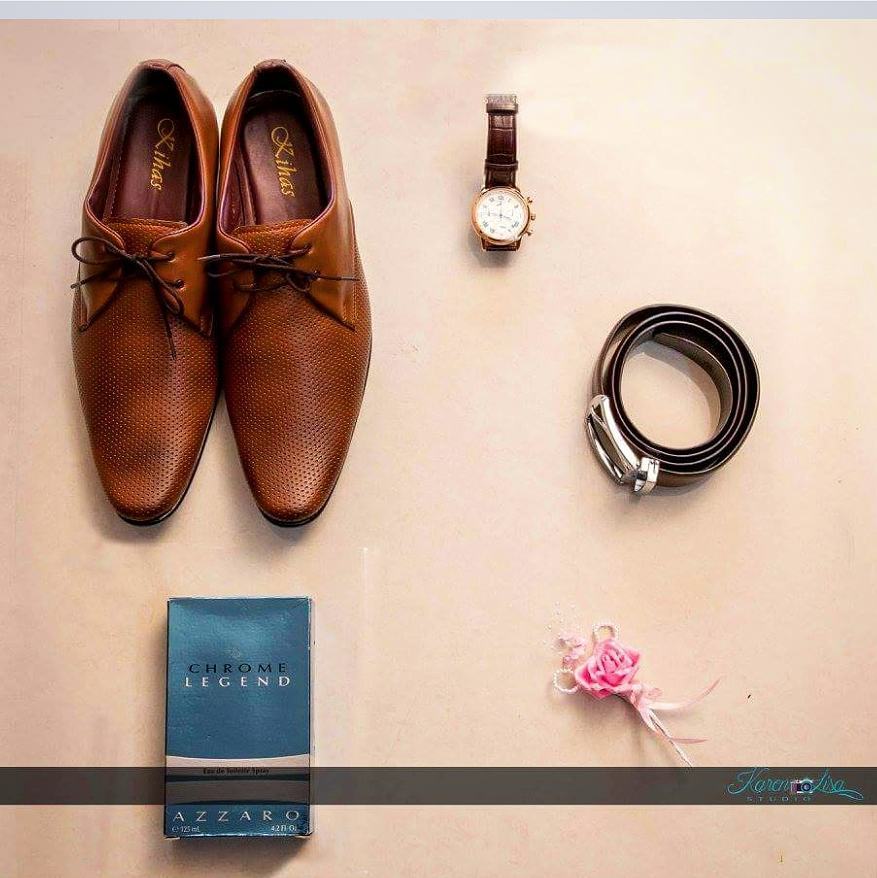 7. Safas/Pagdi
The Pagdi is a stylish traditional add-on to the groomsmen. This adds the manly touch to their look. You can always coordinate their colours with the Kurta.  These days they can be decorated with beads, crystals, silk borders along with an option in brocade or in zardozi work with attached pearl strings.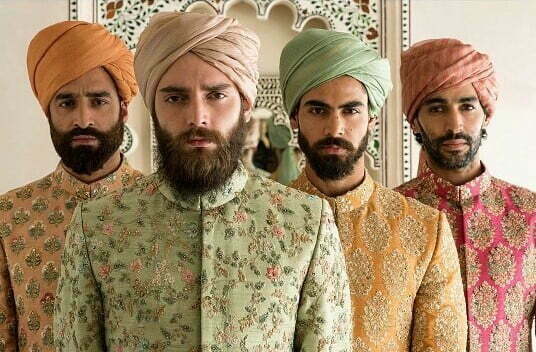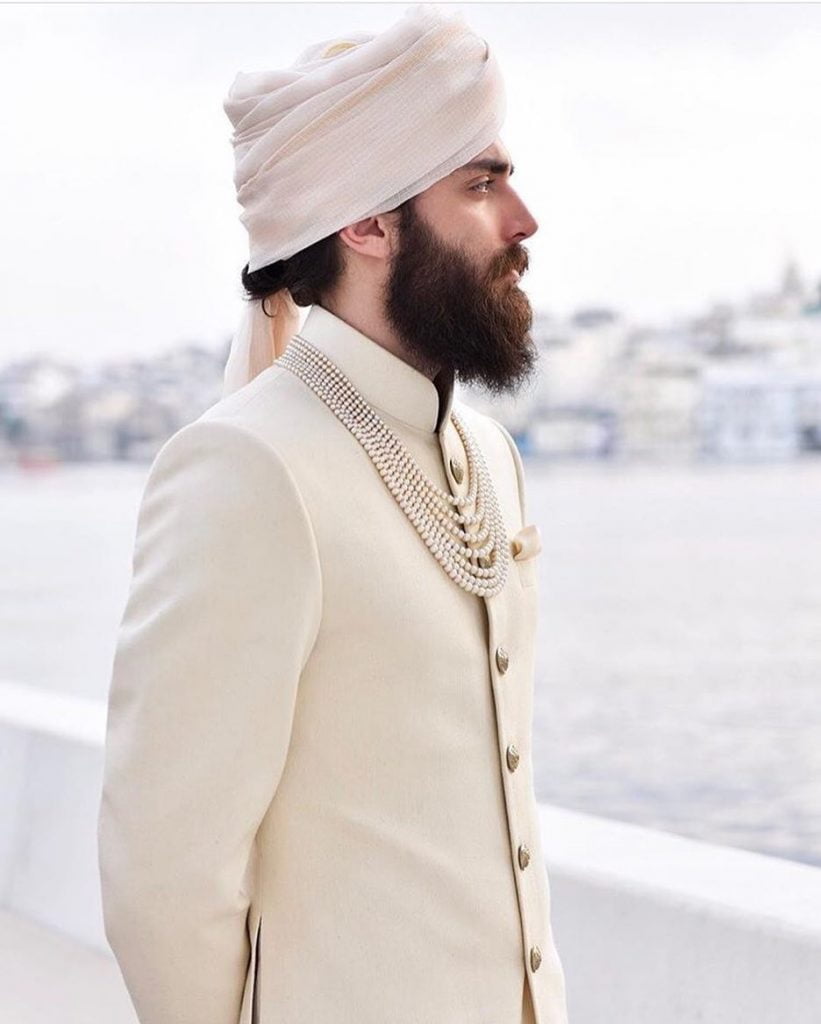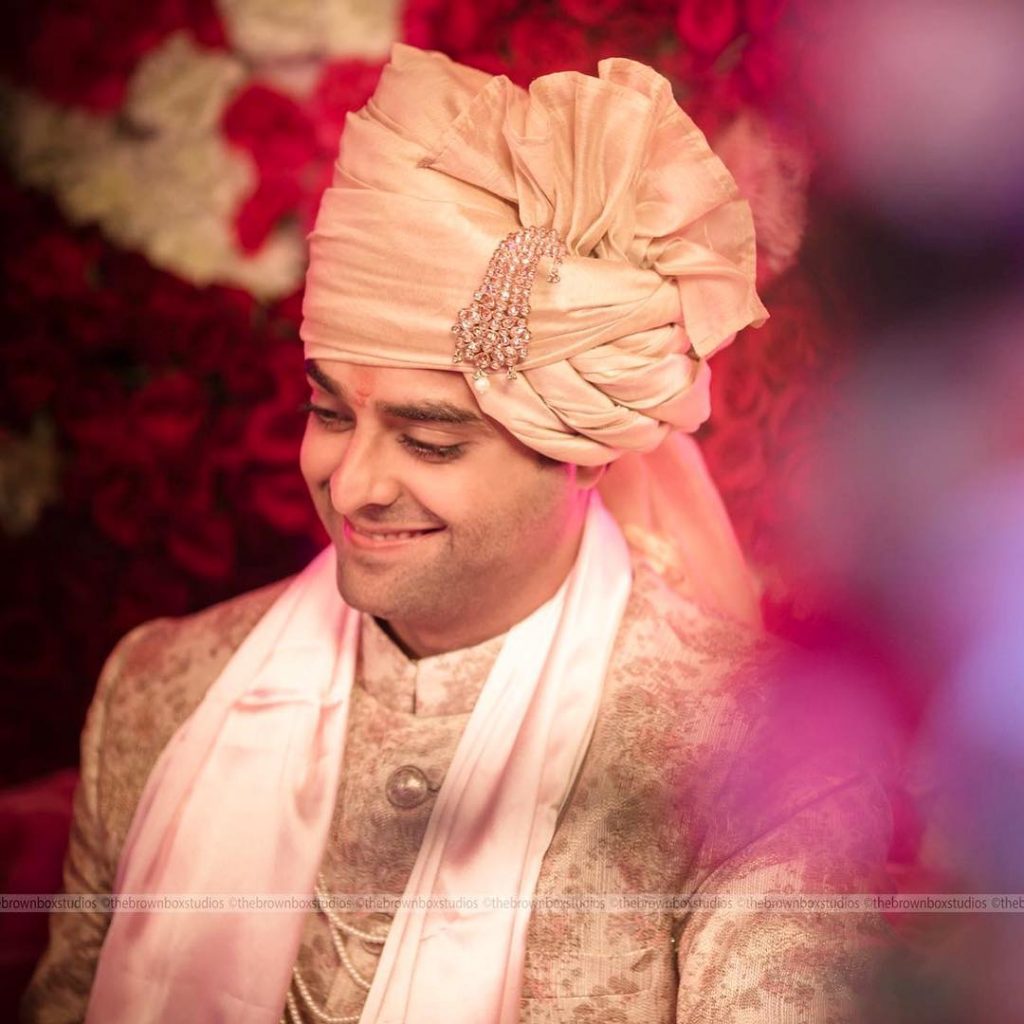 8. Cufflinks
Cufflinks are used in buttonholes of shirts on both sides. These can be either single or double-length cuff. It is worn in a way that the hem is overlapped. One can also order for personalized cufflinks for all the Groomsmen.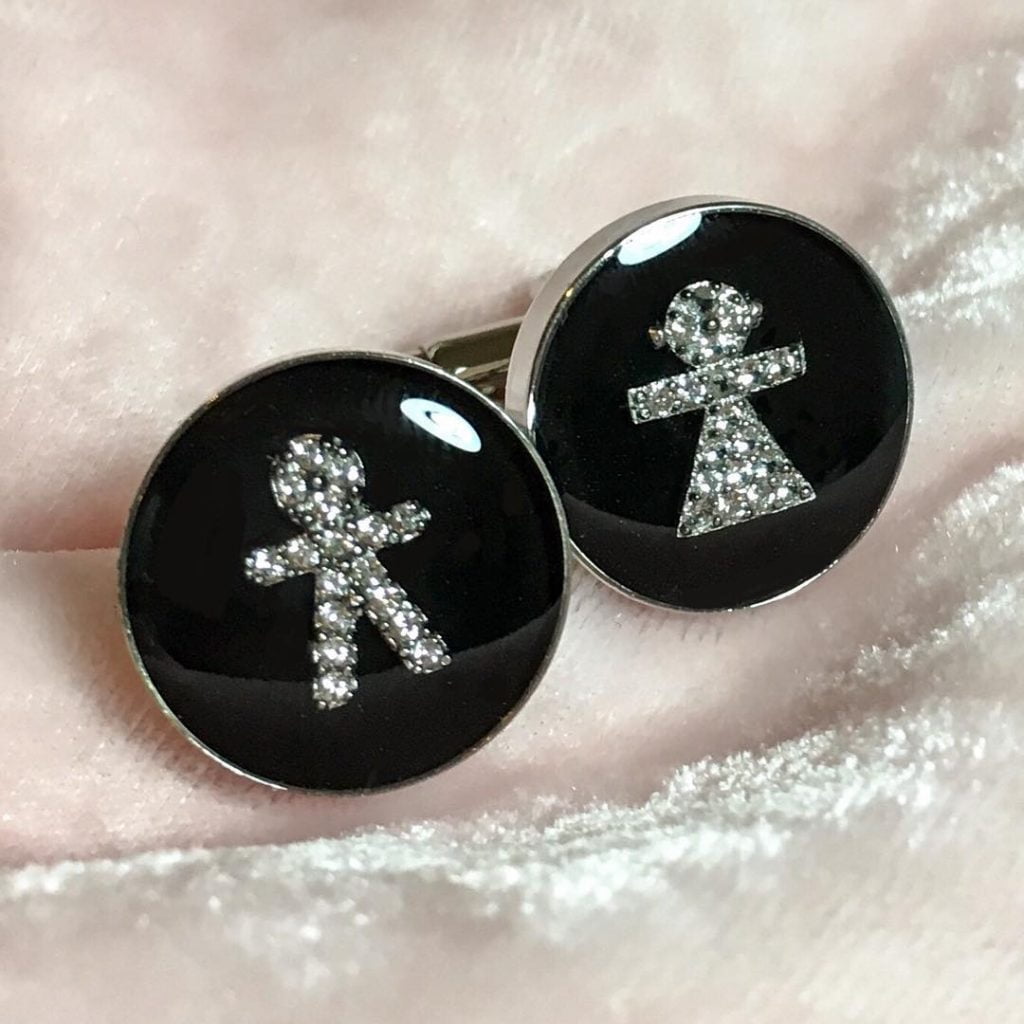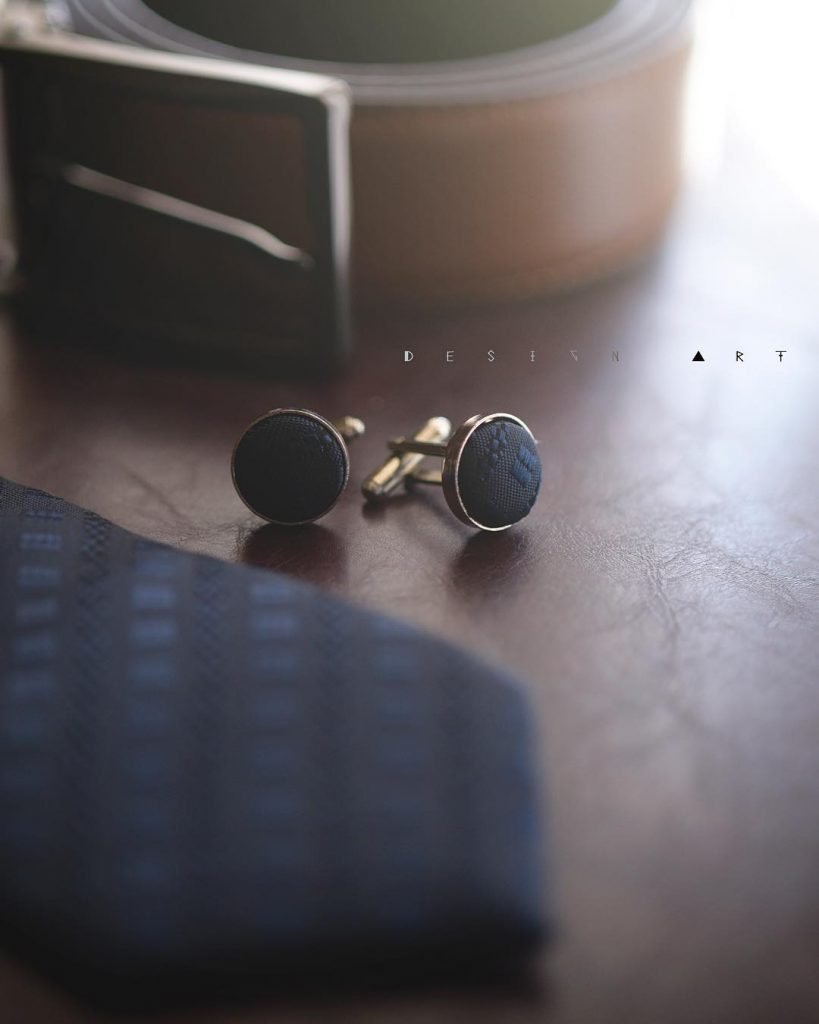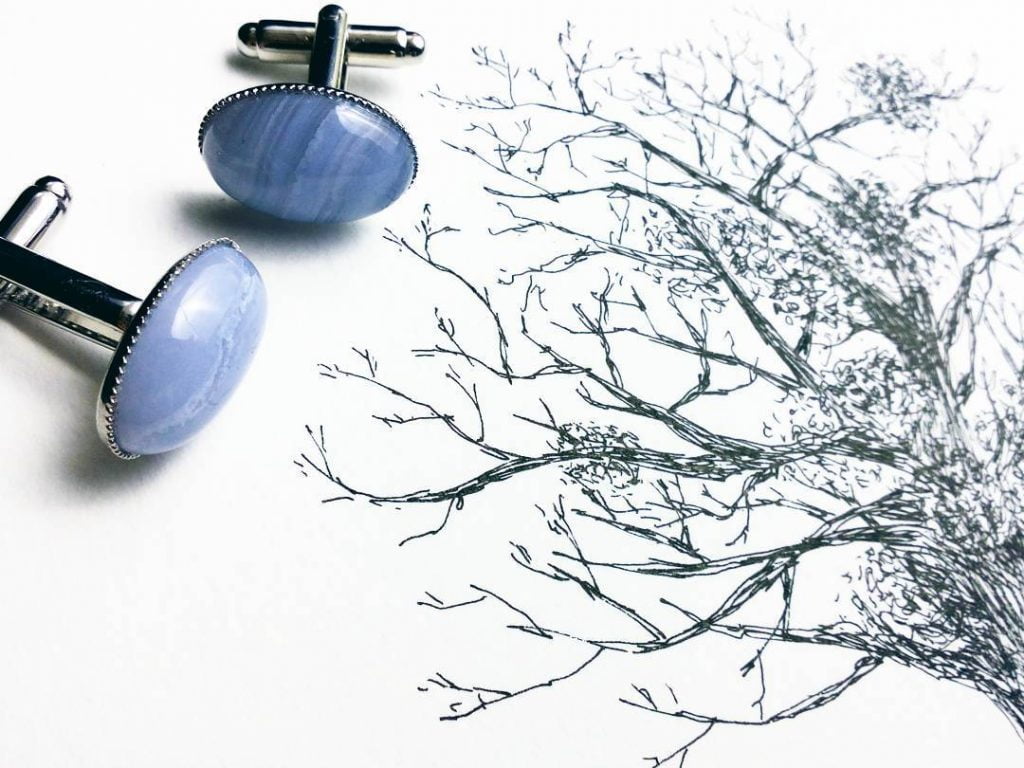 9. Sehra for the Groom
One of the most important parts of the groom is the Sehra. There are lots of options for the modern-day grooms. You can use flowers for the wedding. For a more rich effect, you can use pearls.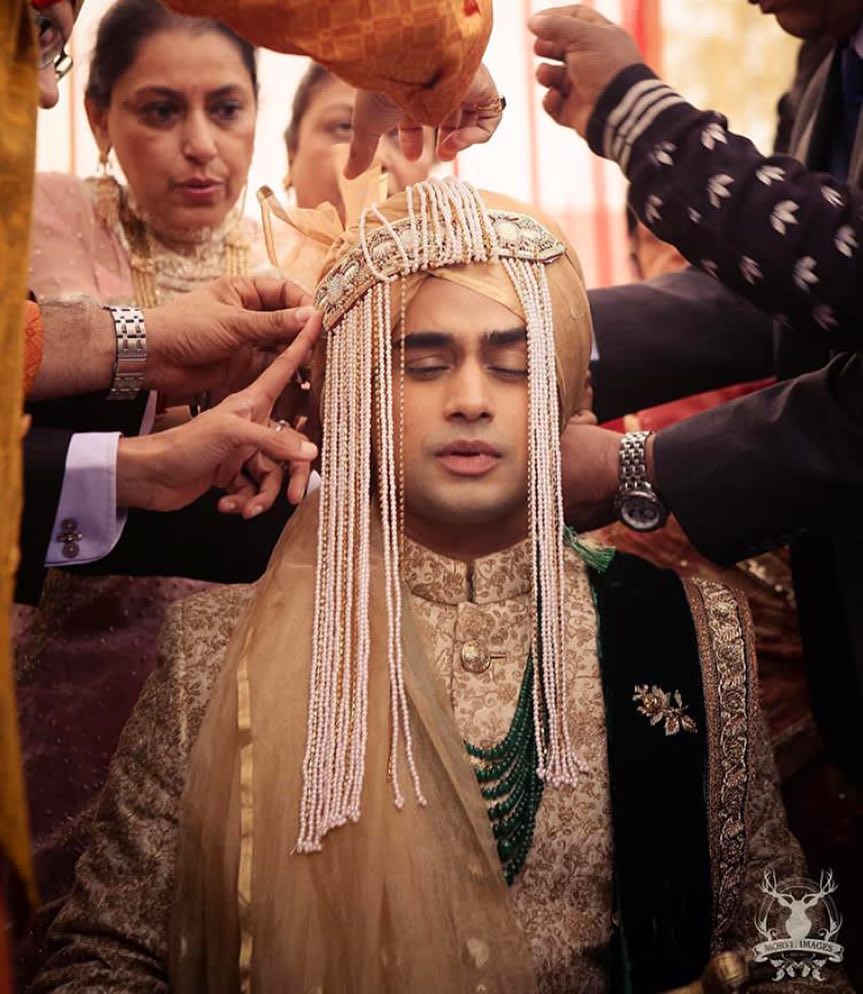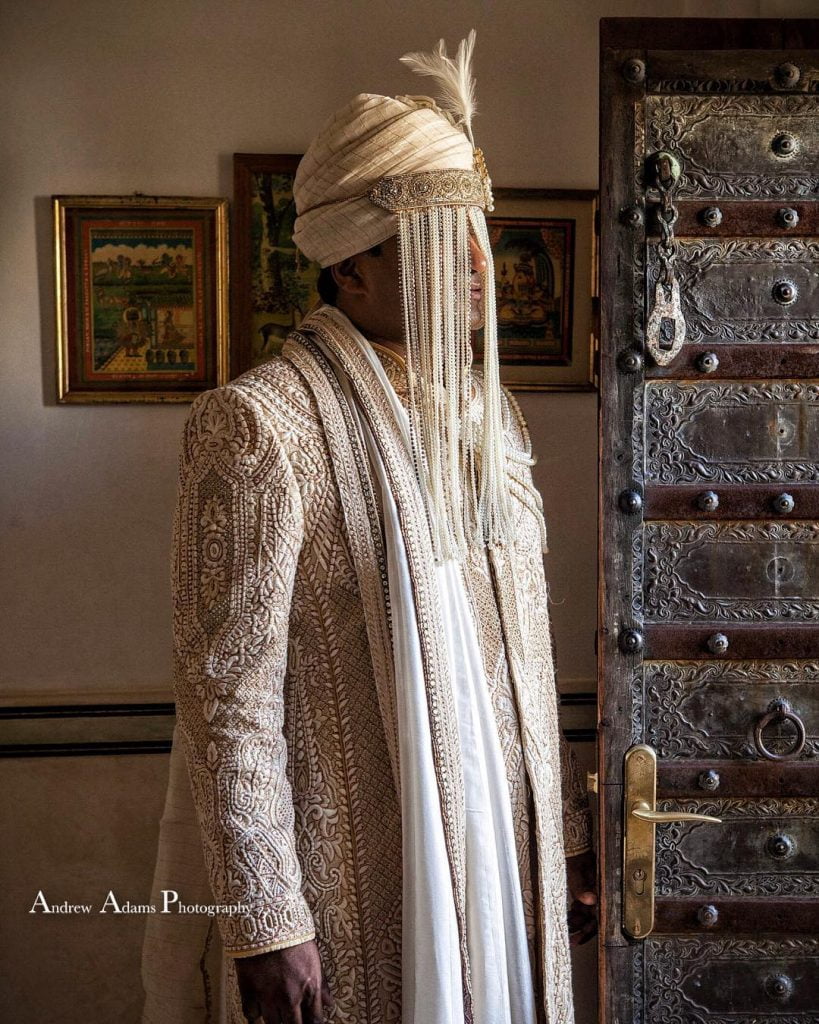 10. The Sherwani
One of the most popular for the Groom and his Groomsmen is the Sherwani. There are various options available like Brocade, Zardozi, Raw Silk and Banarasi. From Designer Labels to the local vintage ones. It oozes elegance along with the royal touch. You can pair it with a Dhoti lower or a straight one.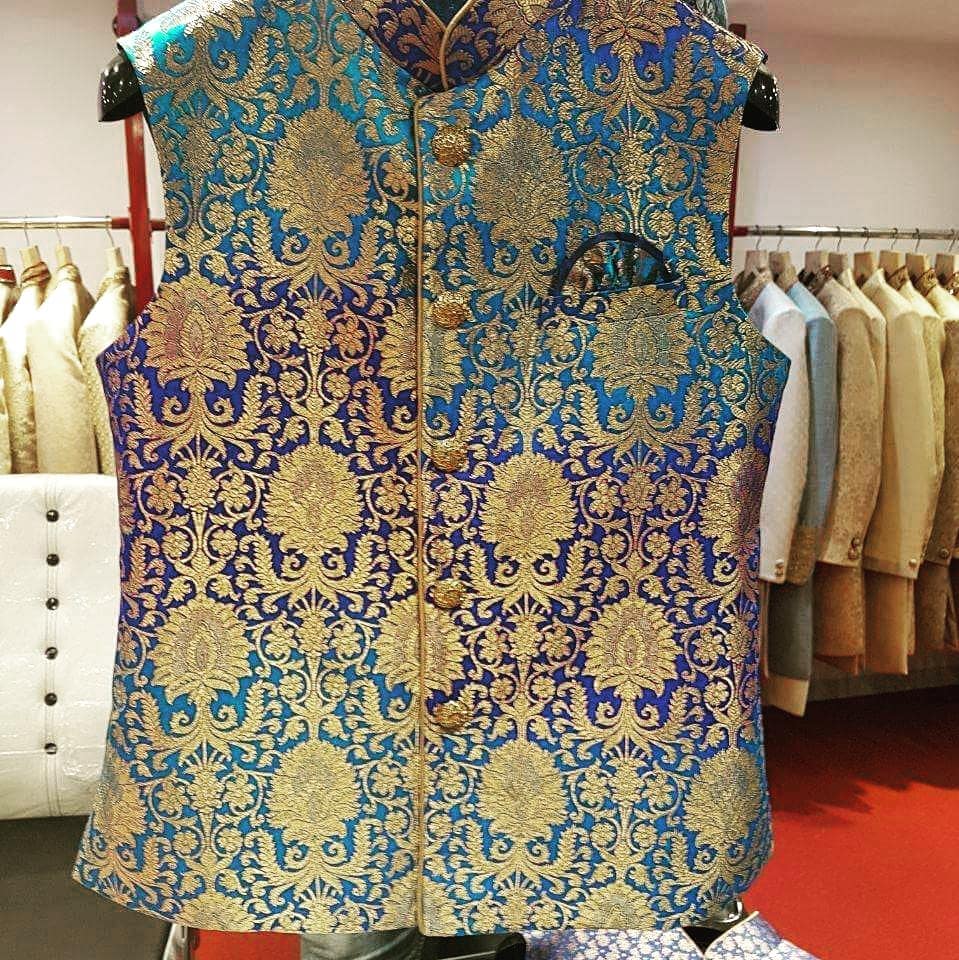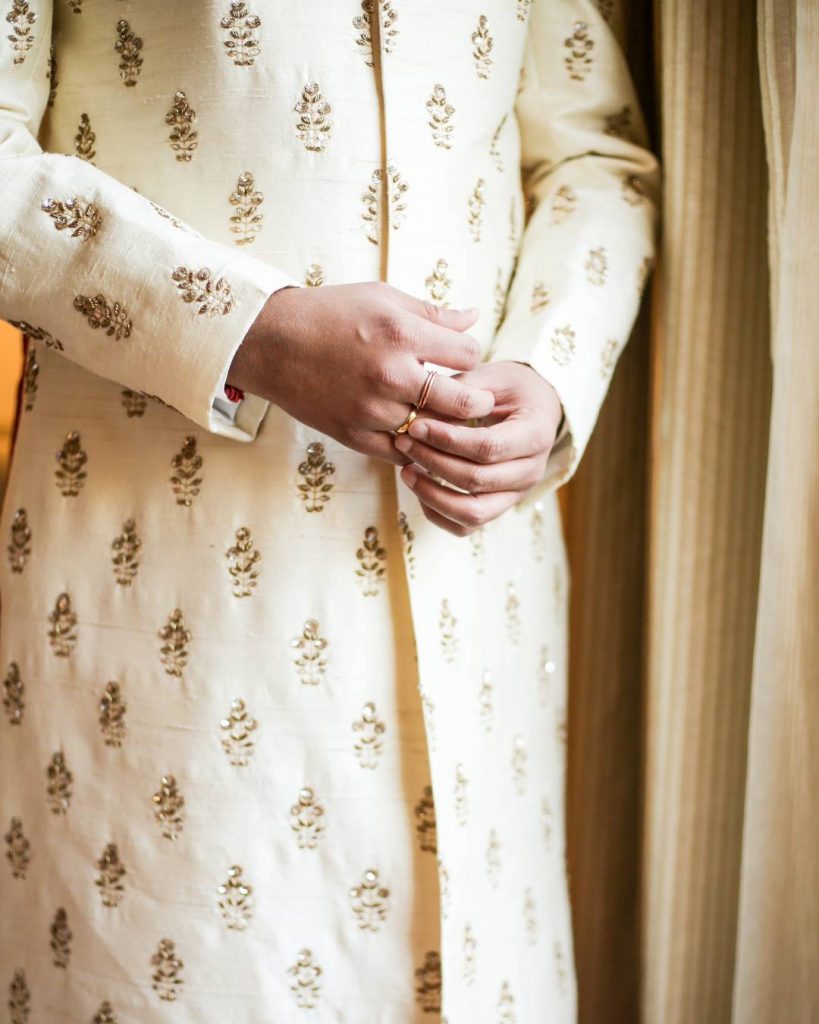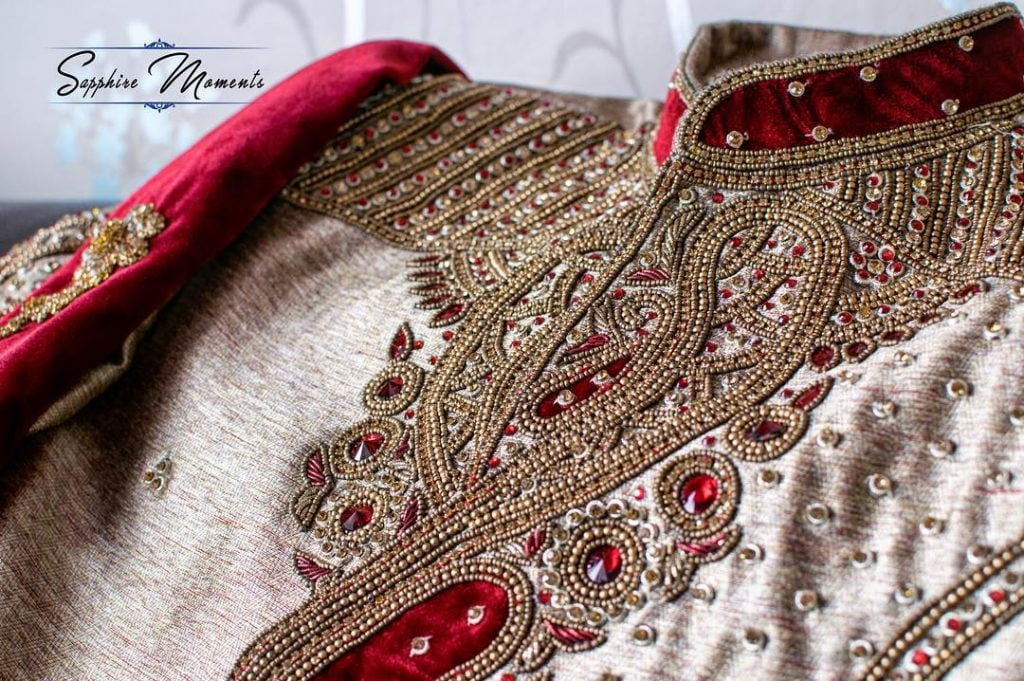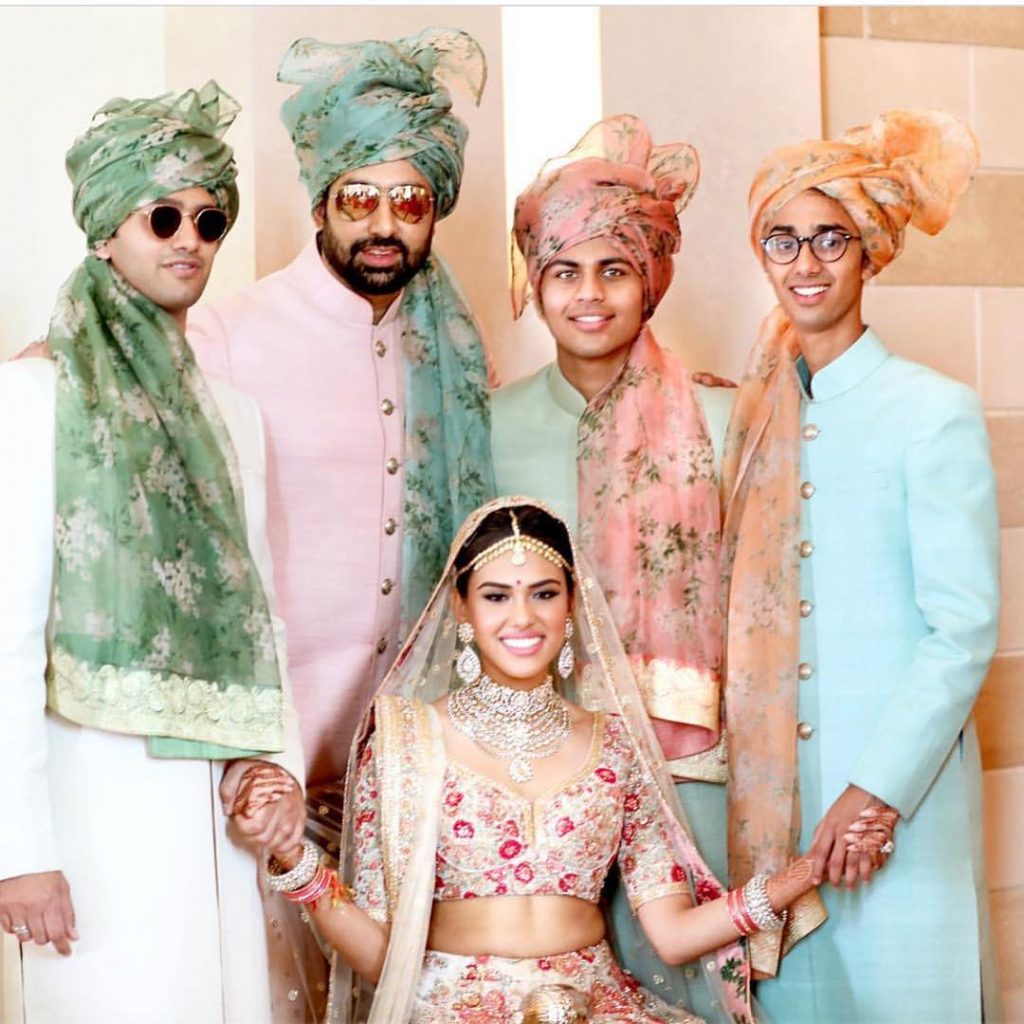 You can try all these options and experiment with your looks. For the wedding, it's always good to know that you do have other options. You can go with a full traditional look of Sherwani, shawls and the Malas. While you also have the option of western English attire. It has suspenders, ties and Suits for that stylish look.
Call 9910697867 to know more and save up to 30% on your wedding.
Also, Don't forget to check WedAbout App on Android & iOS
Suggested Read:
1. Top 10 Mehendi design for your Wedding- WedAbout
2. Quirky Bride entry Ideas for you: WedAbout
3. Lehenga style to suit your body type-WedAbout

Aspiring Marketer with a passion for Strategy, Promotions, and Campaign Management.
She is currently pursuing PGDM at Department of Management Studies, IIT Roorkee.

Latest posts by Chitransha Chauhan (see all)