You are the bride-to-be. And you are all set to set the stage on fire with your perfect look. You are all done with your attire, jewellery, shoes etc. What about nail art designs? Do they not need to be as impeccable and unique as you are? Your nails are the details which add "completeness" to your look.
WedAbout has brought trending nail art designs for you. These latest 2018 designs are sure to give you some major nail art goals for your wedding.
Go Floral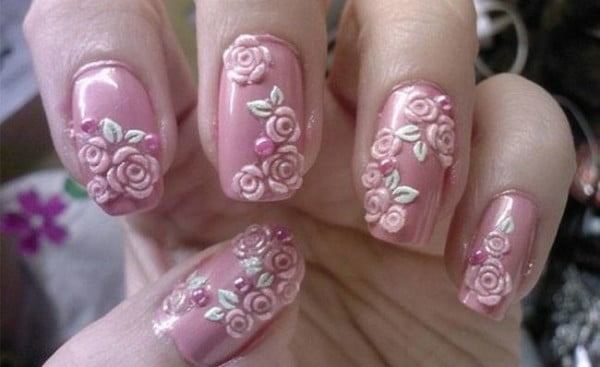 Photocredit@fashionlady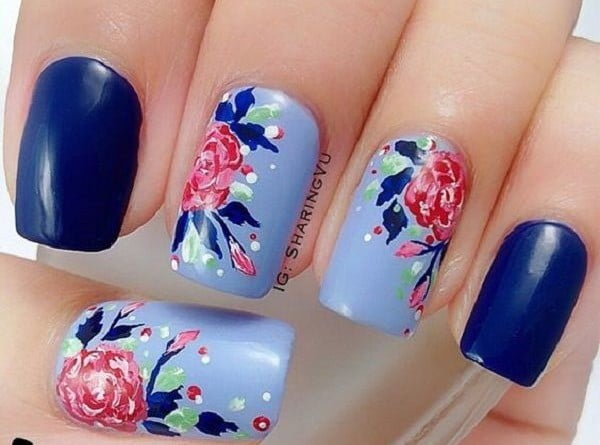 Photocredit@Pinterest
Flowers can never get old. They magically add tons of beauty to everything! Nail art designs with delicately done flowers or any other floral designs are glamorous. Go for color combinations and designs matching your attire.
Coz You Are A Stud!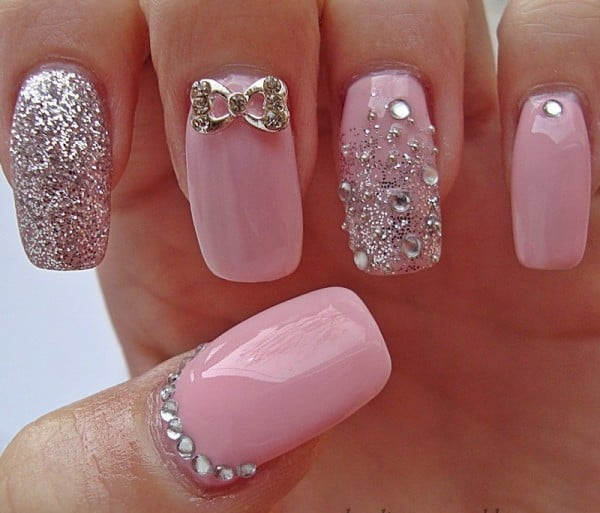 Photocredit@avtars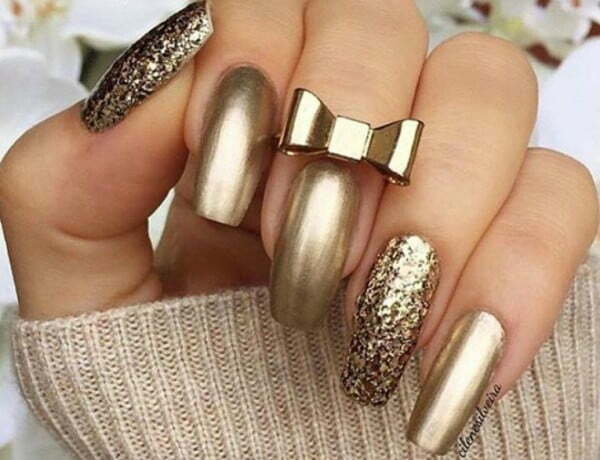 photocredit@pakfashion
Give a bath of glam to your claws by adding studs to them. Silver or gold, studs matching to your wedding dress can add glam to your wedding look instantly! Get inspired with these nail art designs.
Minimalist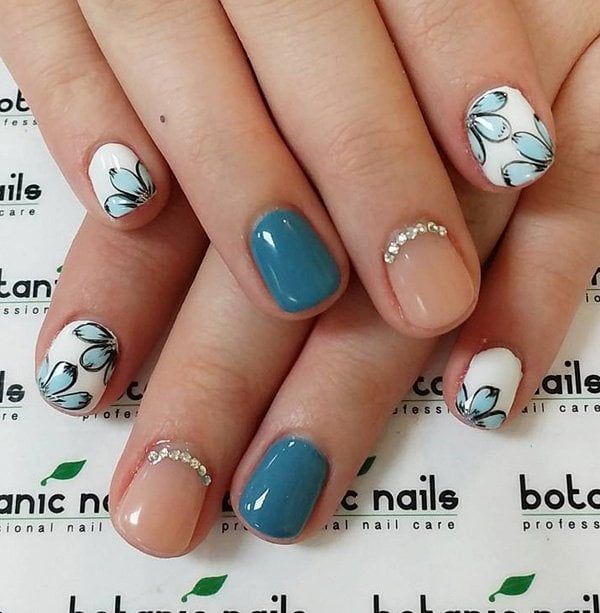 Photocredit@cuded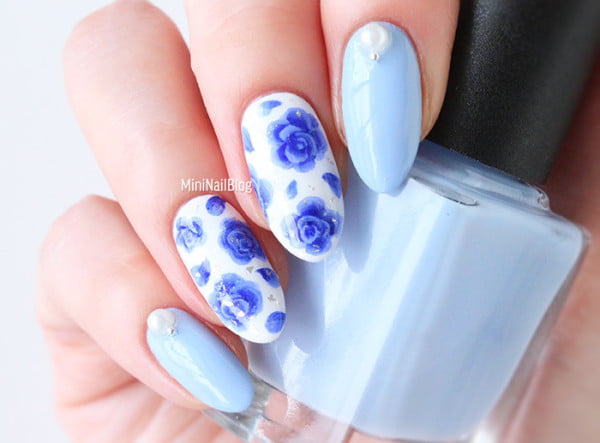 Photocredit@mininailblog
For a minimalist person like you here are simple but gorgeous nail art designs. Go for something as minimum as a flower petal or a single stud on a nail. Choose natural shade as your nail art design base. This can be a perfect thing to go for day functions like haldi, mehendi etc.
Matte Your Nails Right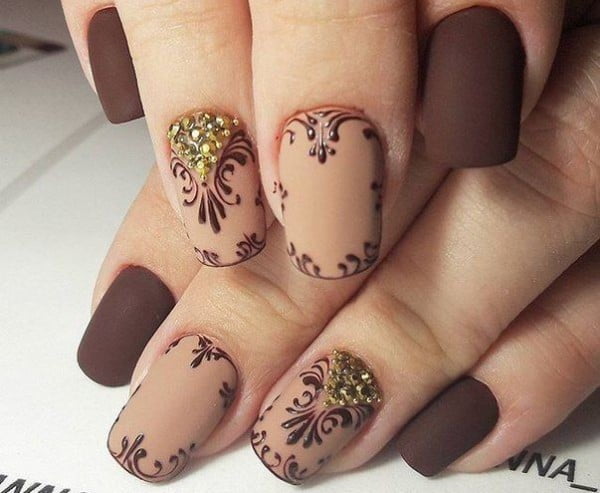 Photocredit@pinterest
Nail Art Design with matte finish is classic! They are perfect to go with your matte lipstick. Make them wedding special by adding glamorous finger cuffs or studs.
Geometric Patterns
Photocredit@designtrends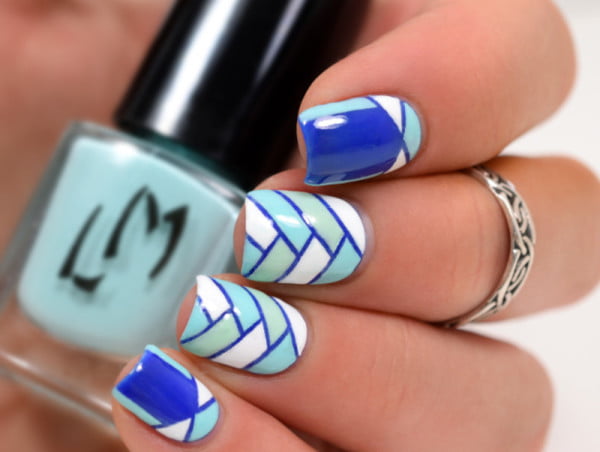 Photocredit@nailart
Circles, squares, triangles, lines, etc. These geometric patterns with systematically planned colors in them are fine choices to go. Geometric patterns give neat and symmetric nail art designs.
Speaking "Figuratively"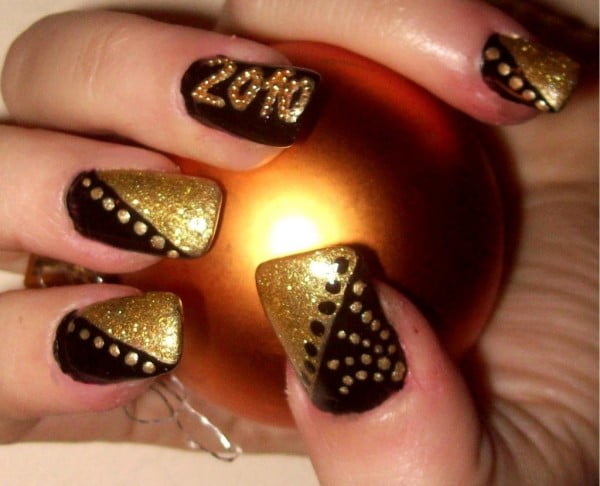 Photocredit@tivergi
Getting your wedding date henna-designed in your palm is a 2017 thing. Make your nail art design special by making the date and time of your first meeting, a part of it.
Go Stilettos!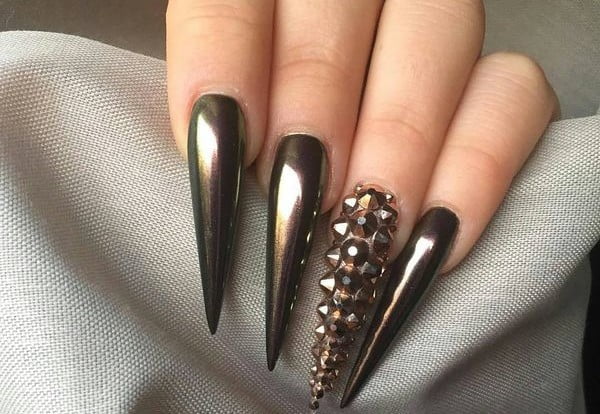 Photocredit@inkprofy
You might not be having those perfect nails to get the nail art design done. Or growing nails is a mammoth task for you. Fret not. Pointed extensions are your way out to the problem. The pointed extensions add length to the fingers making them look more attractive.
Nail Art Designs For Short Nails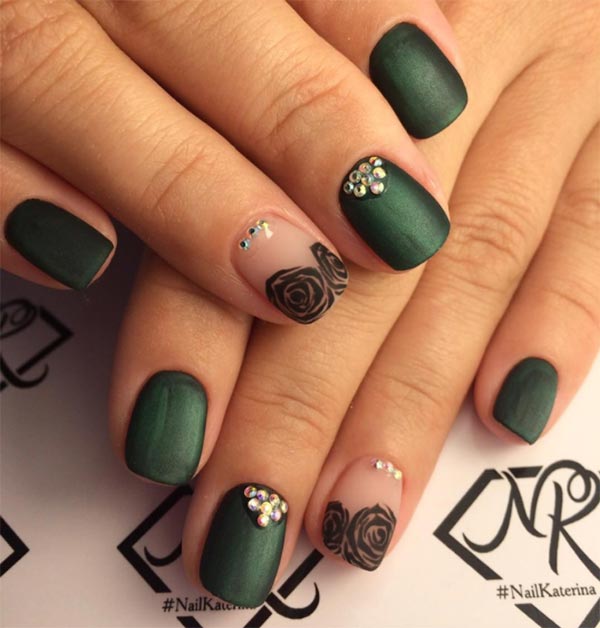 Photocredit@fashioniser
Falling "short" of nails? Go ahead with these quirky nail art ideas for your short nails. Small designs do wonders to small nails. You may go for nail art designs covering half of your nail.
Having nail art designs done on your special day is a cool idea. Spare some time thinking which nail art design would do justice to your attire and look. Do not fall for stereotypical red nail enamels for your wedding. Dress them unique with these hot nail art designs you can not resist.
Connect with WedAbout and get more tips on wedding ideas. Call us at 9910697867 and save up to 30%.
Download WedAbout on Android and iOS

Apoorva is an MBA in HR and Marketing. She currently works as a WedAbout blogger to pen her love and expertise in fashion, style, makeup and more.