Indian Wedding consists of many ceremonies and events. One of the most troubling questions is what to wear? You have to look different and definitely beautiful at every moment. Some ceremonies demands a complete traditional look, while other demand a chic and trendy look. Cocktail is one event of an Indian wedding that demands you to look chic and voguish. Sarees and Gowns are two perfect outfits that can provide you the perfect look for the day.
Stylish Sarees for Indian Wedding
Saree seemed to have lost its craze among the young girls for past few years. But, now it is back with a bang. The all-new avatar of the saree is fascinating young girls a lot. Also, the traditional sarees have rebuilt their craze.  Saree is now among the most sought outfit for every Indian wedding function. Sarees are a good choice for cocktail parties.
Here are a few trending sarees that can make a vogue attire for your cocktail party.
Ruffle Saree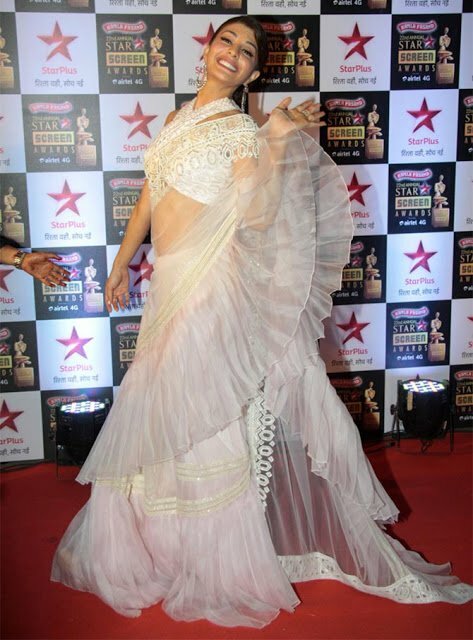 Ruffle Sarees are a makeover of simple Sarees. The ruffles in saree give it a brandish look.  These sarees look extremely graceful. They go well with an embellished blouse. They are a perfect attire for cocktail eve.
Slit Saree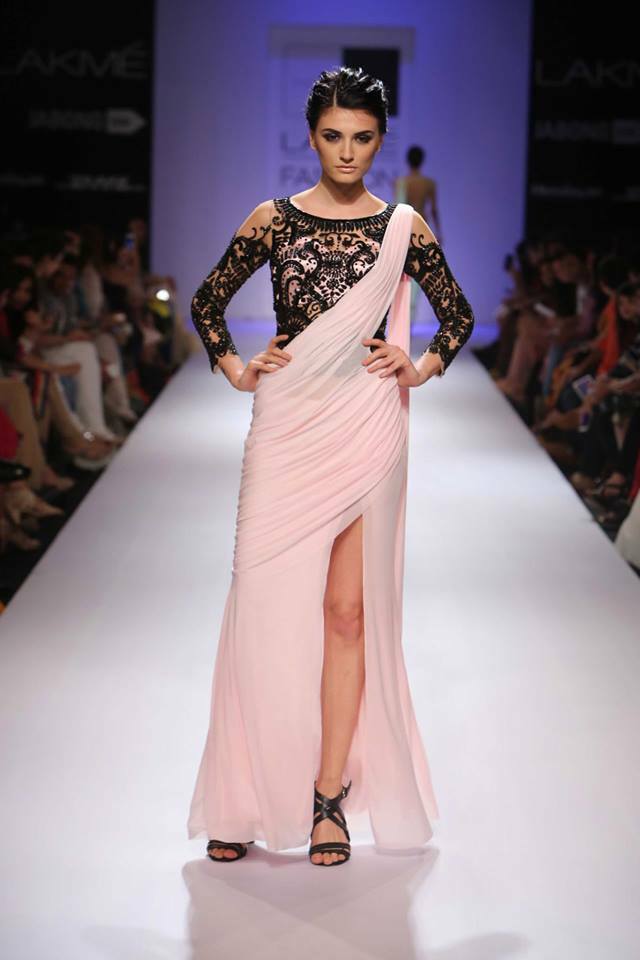 Slits are the most trending fashion. So, we now have slit sarees that are rocking the Indian wedding fashion. The slit sarees are extremely chic. They can be accompanied with a fancy blouse and stylish stilettoes.
Dhoti Sari
After dhoti pants, it's now time for dhoti sarees. Dhoti sari gives a completely new look to traditional sarees. They are easy to carry. Dhoti Sarees take the best silhouette of your body. Hence giving you the most wanting look for the day. Dhoti sarees have soon become a trending attire for Indian Wedding.
Cape Sari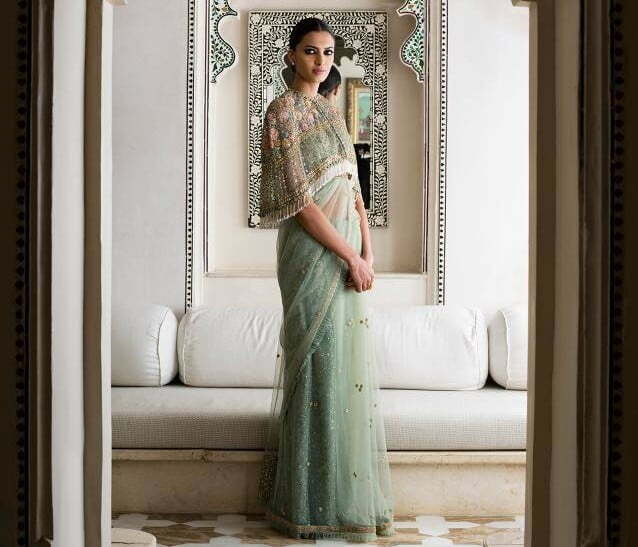 The capes are ruling the Indian Wedding fashion. They have beautifully amalgamated with sarees. Cape sarees look very elegant and subtle. They give you that perfect look for an Indian wedding. You can choose the length of the cape as per your preference.
Indian Traditional Saree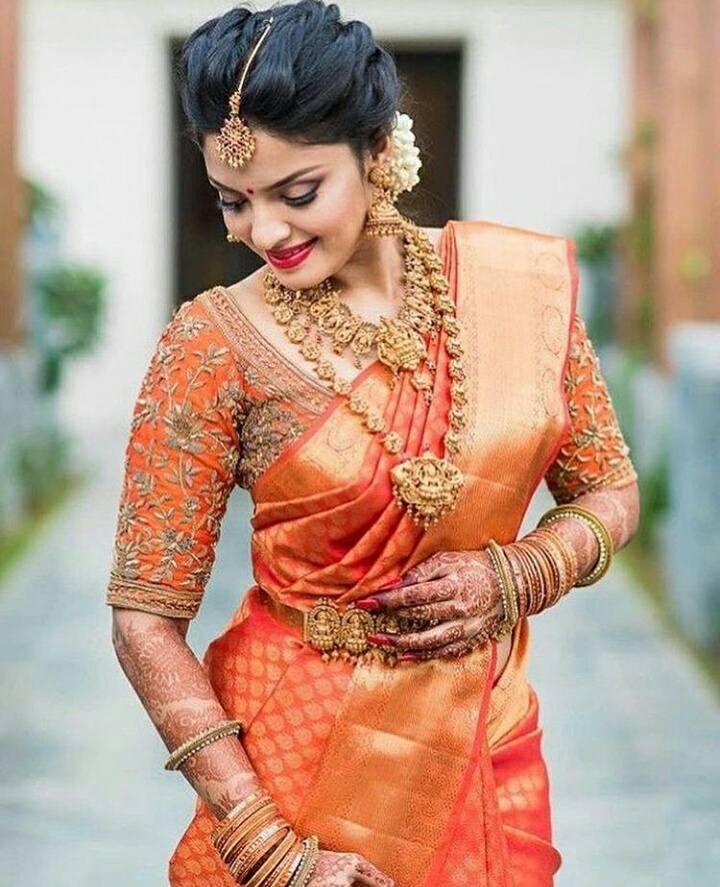 Indian wedding is all about traditional. And if you love to go all traditional in your attire. Than traditional Indian sarees are the best pick for you. There is a wide range of traditional sarees you can choose from. From Kanchivaram to Banarsi and from Rajasthani to Bengali, there is no end to the collection.
Glamorous Gowns for Indian Weddings.
Gowns look extremely impressive. They can give you the perfect look for the day. They are easy to carry and are extremely glamorous. These non-Indian silhouettes are the best pick for events like the cocktail party. They look very classy and sophisticated.
Here are some of the glamorous gowns that can make a perfect cocktail outfit for you.
Princess Gowns
Every girl deserves to look like a princess on her wedding. Indian wedding gives a girl many chances to fulfil her dream. The princess gowns perfectly impart a princess look. These gowns go perfectly on Indian wedding ceremonies like cocktail and reception.
Off-Shoulder Gowns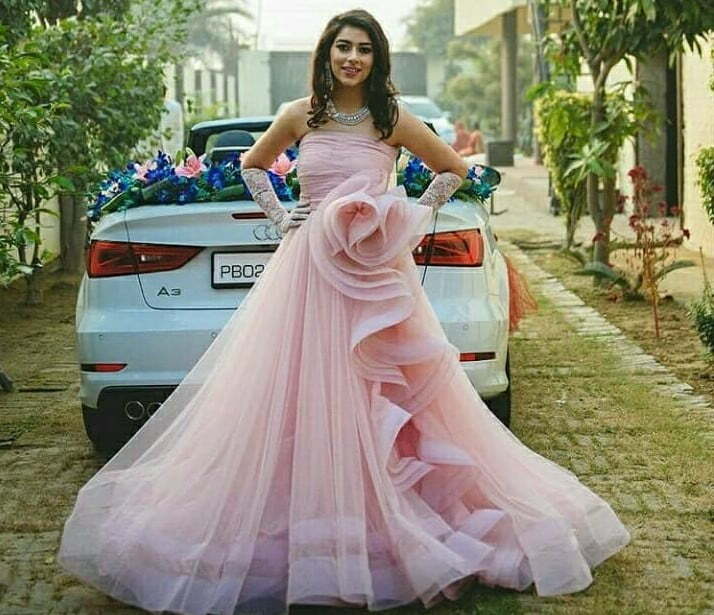 The cocktail party is the time when you can really flaunt the real you. The off-shoulder gowns make you look extremely vogue and trendy. They can be beautifully adorned with a glittering neck-pieces and dangling earrings.
Fish-Cut Gowns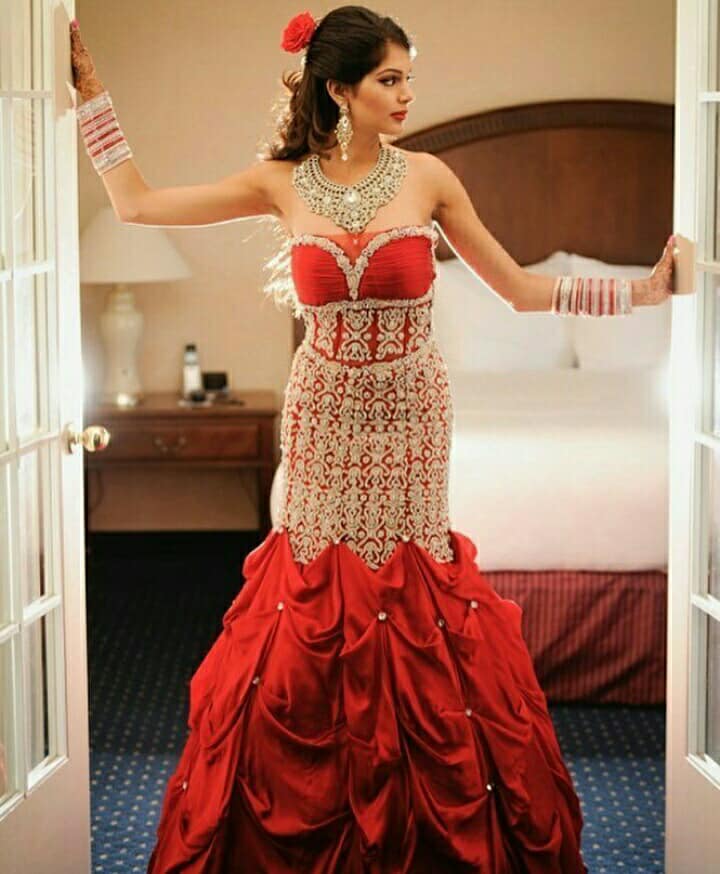 Fish-cut gowns take the perfect silhouette of your body. They look very stunning and are perfect for cocktail parties. The impeccably gives you the perfect look for the day. They are not very frilly and flouncy and hence easy to handle. They let you enjoy your day to the fullest.
Floral Gowns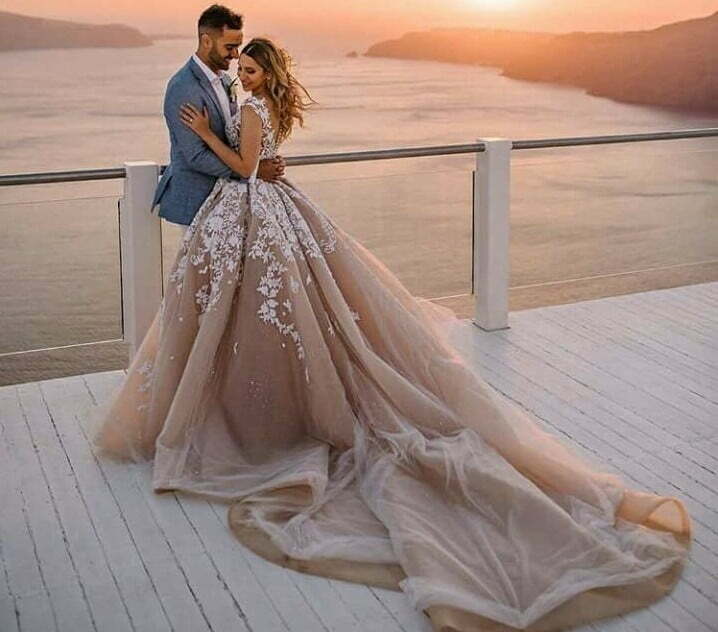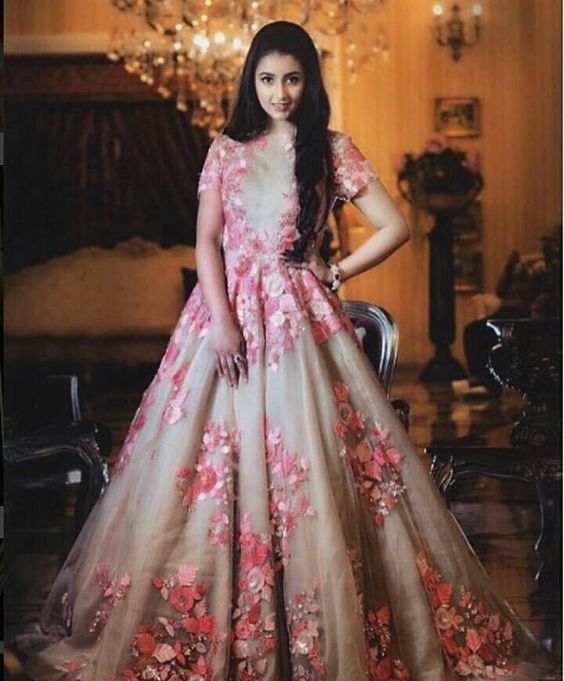 Indian wedding is incomplete without a floral touch. Then why not your gown has that floral tinge. The floral gowns are very impressive. The colourful flowers add the liveliness to your attire. Such energetic events like cocktail deserve you to have looked equally lively.
Ombré Gowns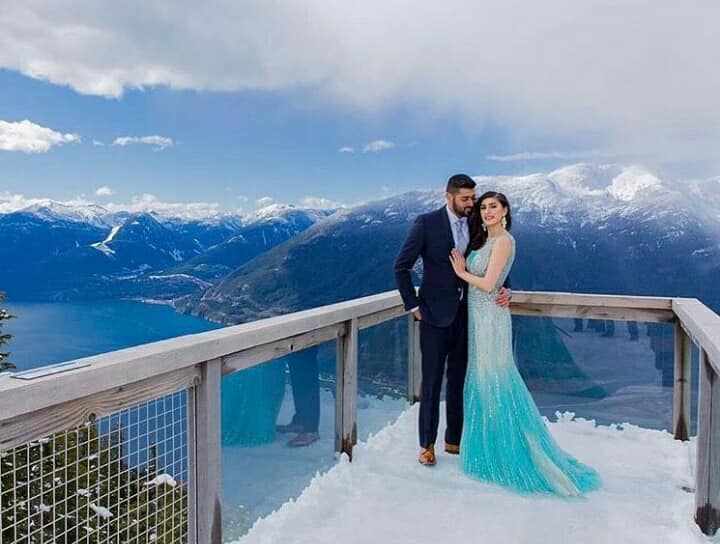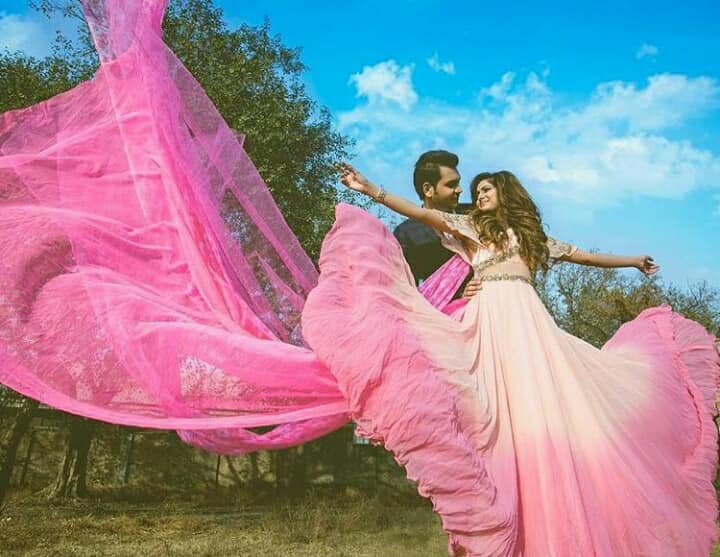 Ombré gowns perfectly suit the occasion. The tones of colour perfectly shade into each other. This exactly represents how two souls unite into one after marriage. Indian wedding is a blend of various colours. So, is your outfit, a beautiful blend of colours.
Connect with WedAbout to arrange your Indian wedding . Call us at 9910697867 and save up to 30%.
Download WedAbout on Android and iOS
Suggested Read :
Bridal Lehenga Styles to Complement your Body Shape
Top 5 Trending Bridal Saree Designs
Online shopping guide for bride